Thanks to the generous support of an anonymous Tripawds community member and a charitable foundation, we are happy to announce a matching gift program that can triple the amount of your donations!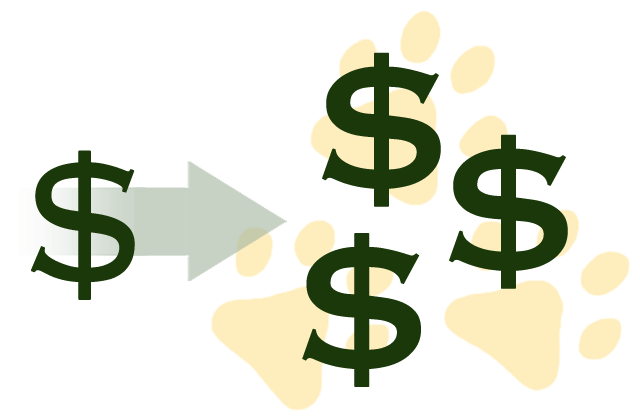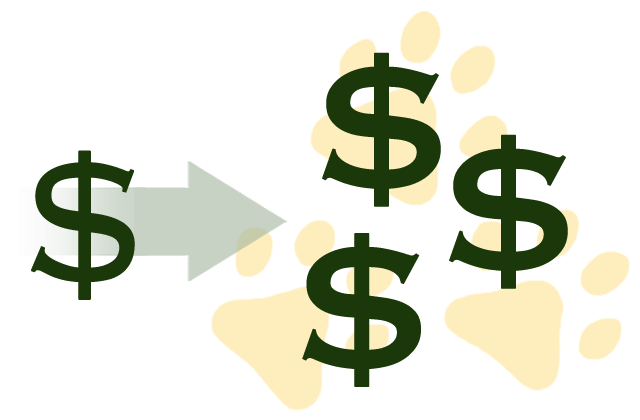 Triple Your Donation!
One Tripawds member has offered to match all contributions to the Tripawds Foundation received from June 15 – July 15, 2016 up to $1,000. And, a charitable foundation will match that member's donations up to another $1,000.
Your $100 donation is worth $300!
If just 10 people donate $100, the Tripawds Foundation will receive $3,000 to ensure free resources remain available to help amputee pets and their people everywhere!
The Tripawds Foundation Needs Your Help
Nearly half way through the year, we are falling far short of our fundraising goal.
The Sad Truth: Without your support, we will not be able to continue offering helpful programs like the:
If contributions do not continue, we will also not be able to launch a long-awaited direct assistance program we have planned.
Support Tripawds & Triple Your Donation
Only with your support can we continue to Help Tripawds and Their People Everywhere.
Three Is a Magic Number
There is no better time than now to give since every dollar you donate is worth three. And three is a magic number!
Donate just $10 to give $30!
Give three times the support by making a charitable contribution today. Your donation will be matched twice. Please help us reach our goal of $1000 so we can earn $3000 to help keep Tripawds online and continue to offer helpful programs.
Together we can continue to help Tripawds everywhere.
Thank you for your support!

PS: This offer ends July 15th, 2016. If you have already given, please help by sharing this post and encouraging fellow Tripawds members to do the same.
Save
Save
Save
Save
Save
Save
Save