Merry Christmas and Happy New Year!
The Tripawds Foundation wishes all donors, fans, and faithful Tripawds members a joyous holiday season.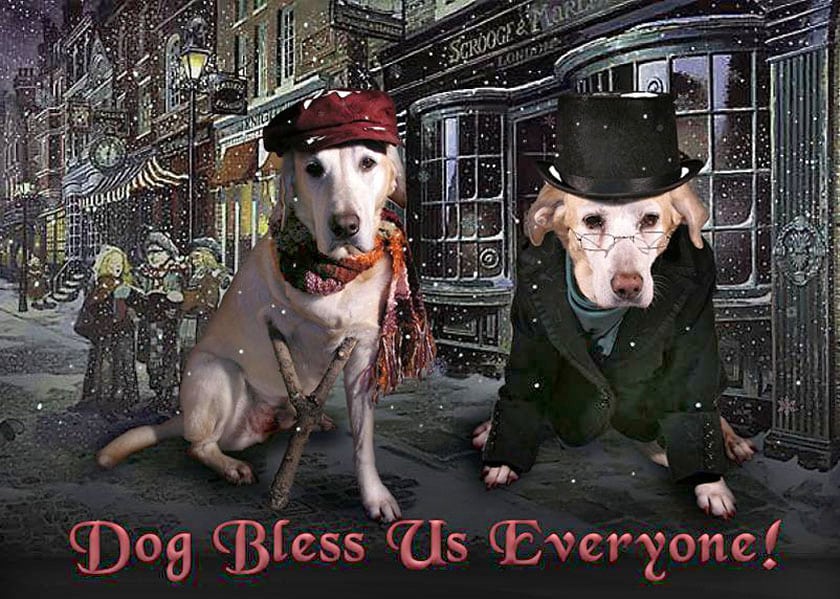 2016 Tripawds Foundation Fundraising Update
Thanks to your generous support this year, the Tripawds Foundation has been able help three legged pets around the world.
Support Tripawds to Honor Your Angels & Heroes Here

The Maggie Moo Fund for Tripawd Rehab has now reimbursed 15 families for professional canine rehab evaluations to keep their Tripawds fit and loving life on three legs.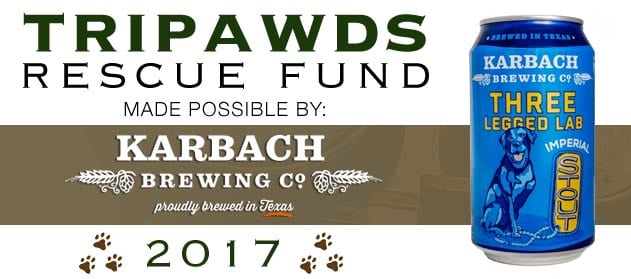 In early 2016, we launched the Tripawds Rescue Fund which is now self-sustaining thanks to the generous support of Karbach Brewery in honor of Three Legged Lab Molly.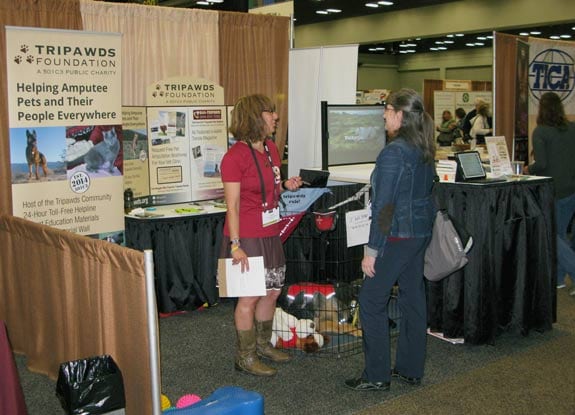 Thanks to Leo's fundraising project, the Tripawds Foundation got a new portable display this year and exhibited for the first time at AAHA 2016. Well received by veterinarians and vet techs from all over the country, we were able to get free Tripawds outreach materials into hundreds of vet clinics where people facing amputation for their dogs and cats need us most.
Support Tripawds to Keep These Programs Going!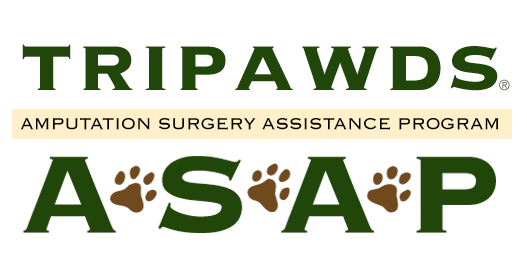 We have just launched Tripawds ASAP—our newest financial assistance program. And, we have more big news coming soon next year!
Your charitable contributions help keep the free Tripawds Community online, and maintain current programs to Help Tripawds Everywhere…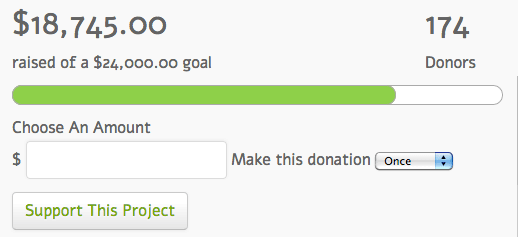 We Are Almost There!
We've come a long way since Jerry inspired that little three legged dog blog back in 2006. And with just a few days left until the new year, we have nearly reached our 2016 fundraising goal. Who will help put us over the top?
Please consider the Tripawds 501c3 Foundation in your year-end charitable giving plans.
Together, we can continue to help Tripawds and their people everywhere!
Support Tripawds to Honor Your Angels & Heroes Here
PLEASE NOTE: If you have already giving this year, thank you for your generous support! We do not want you to donate again. You can help by sharing this post to encourage fellow Tripawds members to support the Foundation to keep this community online.