Thanks to the Tripawds Rescue Fund made possible by supporters like you, we were able to reimburse Tripawds member blockdan000 for adopting another three legged dog in need. Read on for the story of Tripawd Rescue Dapper…
Have you recently rescued a three legged dog or cat? Get more information about the Tripawds Rescue Fund to see if you qualify.
Support Tripawds to Keep the Rescue Fund Going!
See all available program sponsorships.
Meet #TripawdRescue Dapper
Hi, my name is Dan, and this is Dapper. Dapper is a cattle dog from the heart of Texas, and he spent the first 3 months of his life roughing it, and tragically he was hit by a car.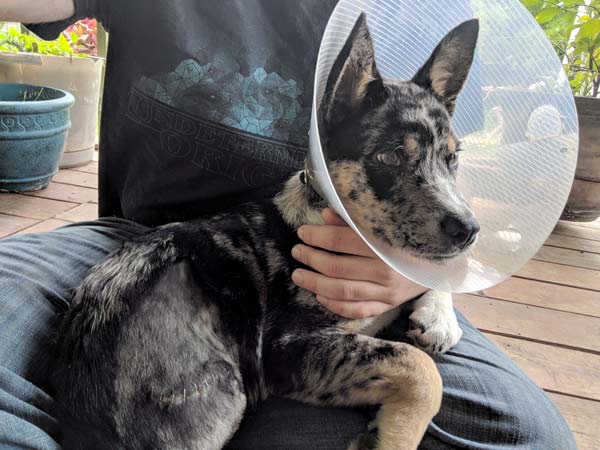 The little dude ran around for 3 weeks on a broken leg before he was picked up and brought to an Austin rescue no-kill shelter. The leg was the worst the doctor had seen, and they had to amputate.
On the other side, he doesn't even care. He's just happy the pain is gone (and I think he's getting around better without it!). He's started to come out of his shell, even if he can be a little bratty haha (teething puppies!)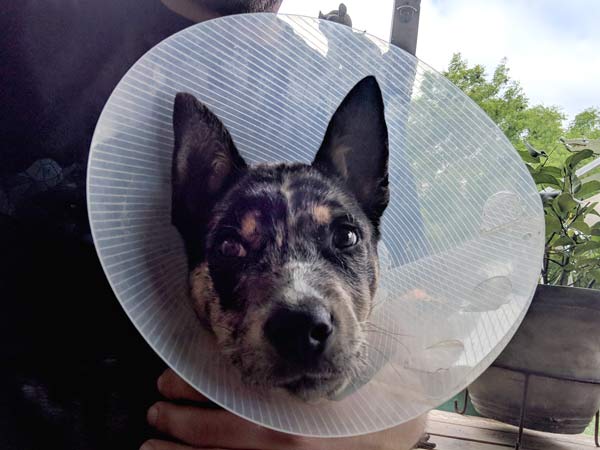 His photo came across my phone, a friend was looking to find him a foster, and just look at that face, I knew he was mine immediately. I was afraid of what it would mean to have a Tripawd when I first found out about the amputation, but 5 seconds after meeting him I knew this wasn't gonna be any different than any other puppy, except that he was going to be mine. I can't believe anyone could ever look at any Tripawd and think there was anything wrong with them, a tripod is even more stable than 4 legs. Although dapper is new to the family, I can't wait to help him grow and watch him be the best boy.
~Dan (aka: blockdan000) and Dapper
Support Tripawds to Keep the Rescue Fund Going!