Three is a magic number. And reason number three for the 2018 Tripawds Summer Fundraiser is the most important.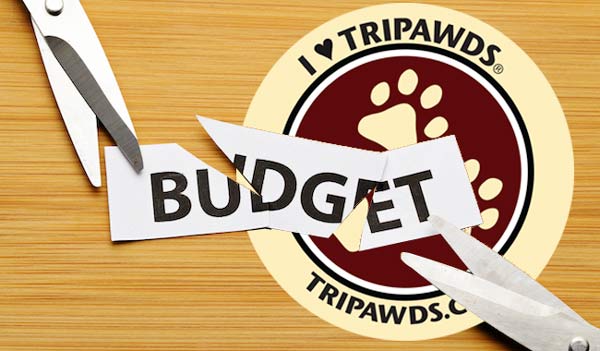 Tripawds Financial Assistance Programs Cut
With 2018 expenses up and donations down, the Tripawds Foundation board of directors had some very difficult financial decisions to make at their recent meeting.
There's no doubt that we must do the server upgrade. The expense won't kill us. What will kill us is if we continue business as usual with the Adoption and Reimbursement Grants.
~ Rene A., Tripawds Foundation Secretary and Chief Financial Officer
The financial implications of the necessary Tripawds Community infrastructure upgrade are serious. The expense is affordable, but it represents a considerable increase in monthly administrative expenses. The funds had to come from somewhere, and unfortunately that meant cutting program costs due to the current reduction in donations.
The increased awareness of Tripawds financial assistance programs is cause for celebration. More pet parents are getting the help they need! Unfortunately, charitable contributions have not continued to keep up with this demand. Therefore, Tripawds programs have been cut.
Due to the overwhelming response to the Tripawds Rescue Fund, reimbursements for adopting a three legged dog or cat have been temporarily put on hold. The board is currently reviewing application guidelines, and hopes to relaunch the program soon, with new requirements to make it more beneficial than ever to both the pets and people.
More importantly, Tripawds ASAP grants have been cut in half. Early this year, the board was excited to announce twice-monthly amputation reimbursement grants to help more families in need. Until donations return to our budgeted amount for the year, now only one ASAP grant will be awarded each month. Hopefully, we won't need to cut this program any further!
The Maggie Moo Fund for Tripawd Rehab has not been modified, not yet. It is, however, next on the list of budget cuts if the current decrease in donations continues.
Support Tripawds to Keep Programs Going!
What now?
The bottom line is: Charitable contributions to the Tripawds Foundation must increase, if we are to continue offering financial assistance programs.
How can you help?
1. Make a charitable contribution of any amount. Every little bit helps!
2. Create a recurring subscription to donate on a regular basis.
3. Find Angel Partners & Corporate Sponsors for Tripawds programs.
4. Challenge others: Start a forum topic and offer to match up to a certain amount of donations.
5. Help spread the word! Use the buttons below to share this campaign or create a Facebook fundraiser for the Tripawds Foundation.
Together, we can continue to help three legged pets and their people everywhere!
Thank you for your support.
Support Tripawds to Honor Your Angels & Heroes Here