Rehab Helps Relieve Tripawd Shasta's Pain
Tripawds Community member chrissyreval is recipient #41 of the Maggie Moo Fund for Tripawd Rehab. Read on for details about the benefits of canine rehabilitation for Shasta.

See all Tripawds who have received free rehab sessions and read details about how you can get reimbursed for a certified rehabilitation evaluation thanks to your support.
NOTE: This program may be cut without your support! Please read about the 2018 Tripawds Summer Fundraiser for details.
Free Canine Rehab Helps Shasta
Shasta is a 5-year-old Border Collie mix that was adopted as a Tripawd. The smile on her face shows nothing but pure bliss, but her life story was much darker. I found her from a "non-profit organization" that was unfortunately an abusive, hoarding situation. She was just one of over 40 dogs that were kept in cages their whole lives until adopted. When she was about a month old, she put her paw through the cage and the dog next to her bit it off. She was never given proper care or amputation but rather was stitched up and left. Fast forward to today. I adopted her about 4 years ago in Houston, Texas and I have been blessed more than I can put in words. She has maintained an active life until about a year ago when she started showing signs of slowing down. I utilized a familiar website from right before I adopted her, tripawds.com and started hearing from others that I needed to bring her to a rehab specialist for further insight into her gradual, but very early onset.
The rehab specialist at Harris Parkway Animal Hospital was the best vet I have been to. He started by examining and listening to our story. He quickly realized that other vets were wrong in the past (whom said it was her remaining front leg under stress and pain) and it was actually her neck and two locations on her spine that were causing her quite a bit of pain and pinched nerves. I wanted to cry – I can't believe she was in all this pain for however long and we were just masking the symptoms. After adjusting her spine and neck, he began with laser treatment and deep tissue massage/stretching.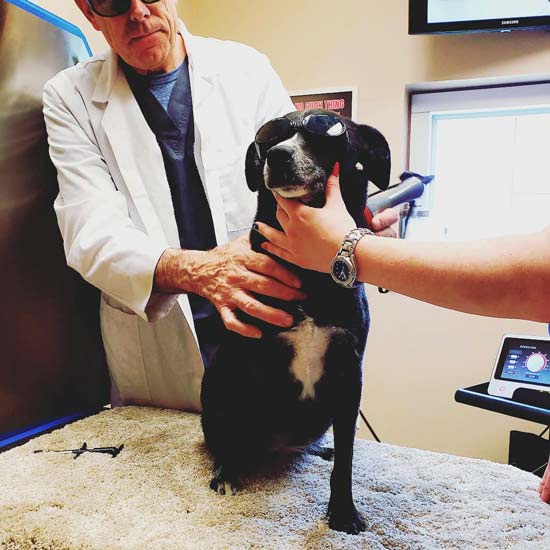 He showed me each of the stretches and taught me how to continue these moves at home. Holding her head to my chest and stretching her nub (remaining of her missing leg) out to stretch her neck muscles. Between the adjustments, laser treatment and massages, it instantly was different. She no longer was stiff or shuttered her back muscles when you touched her back. It was amazing.
I spent years of frustration at general vets with no experience with Tripawds and all that went away after the recommendations of other Tripawds members to go to a specialist. You may think you know that your dog is in pain, which I did, but you have no idea where the cause is – going to the specialist was the best advice I've ever received.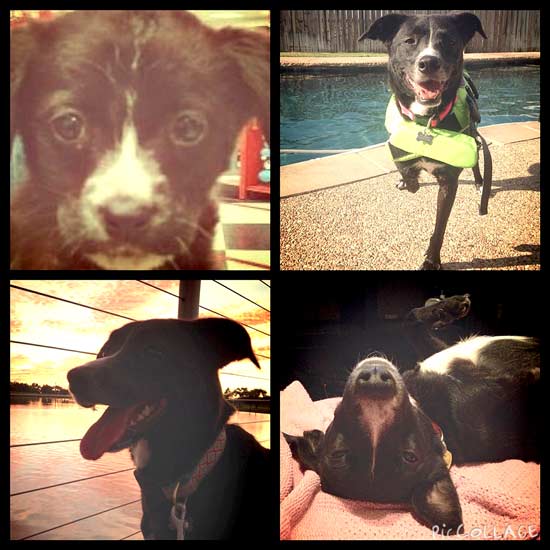 I found Tripawds.org when researching about adopting a Tripawd. It has been the greatest resource and the reason why Shasta is alive, and as I now work at a nonprofit myself full-time, Tripawds Foundation is making it possible for Shasta to receive the care she needs – I can't say thank you enough.
~Chrissy (aka: chrissyreval)