Get your trail shoes on everypawdy! Join the Tripawds 2020 Virtual Race, from Saturday August 22nd through Monday, September 7th.  Sign up for Team Tripawds and come with us on a virtual marathon hike across the Continental Divide. Proceeds help Tripawds Foundation programs!
Team Tripawds Tackles the Continental Divide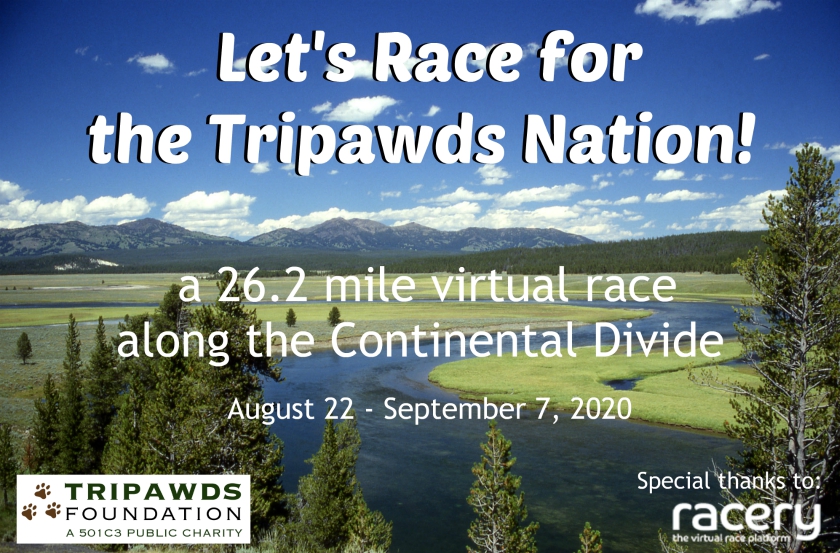 Tripawds Foundation is hosting a virtual Continental Divide trail race starting Saturday August 22nd. But don't let the word "race" scare you: this fun event happens over two sunny weeks–in your home town!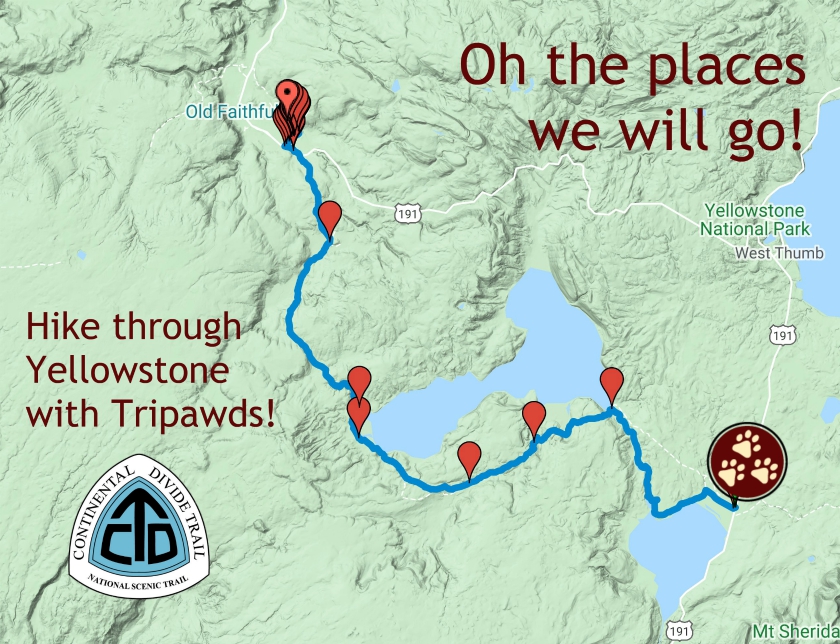 Just hike with the Tripawds Nation beginning on Saturday, August 22nd, 2020 at 12:00AM EST. You have two weeks to finish the race while helping to raise awareness and encourage donations to Tripawds Foundation.
Each time you hike and share your mileage online with the Racery app or website, you help spread awareness among friends and family. We hope it will encourage much needed donations to Tripawds Foundation.
The Tripawds Virtual Race Actualy Happens in
Your

Town!

Thanks to everyone who voted for a Tripawds race location. Your votes were tallied and the winner is The Continental Divide Trail!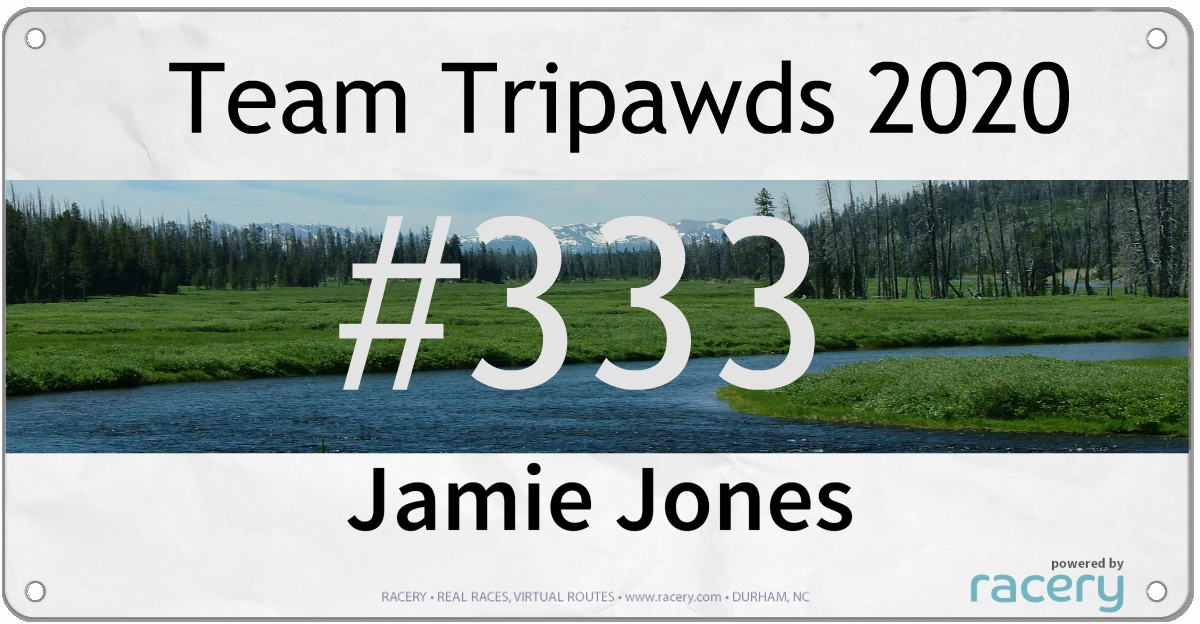 The route winds through Yellowstone National Park, a very special place where Tripawds Fearless Founder Jerry G. Dawg roamed with the buffalo and played in the Teton Mountains before wrapping up his earthly journey. The race takes place among the most scenic spots in America. We hope you'll join the fun!
Now before you go thinking "But I'm not a hiker!"–wait! You can walk, run or hike this path virtually in your own neighborhood. There's no hiking experience necessary!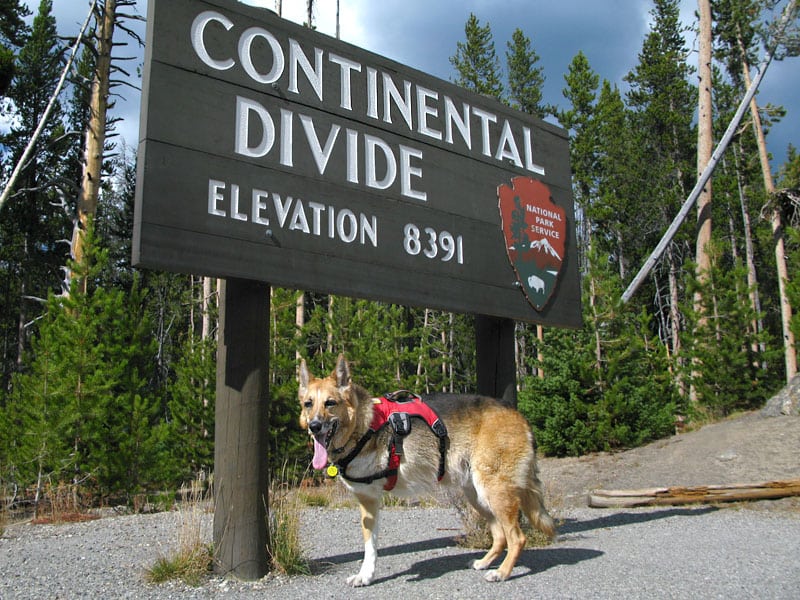 New This Year: Convert Activity Minutes to Miles
The good people at Racery who generously donate their app's awesome features to us, are now allowing racers to convert activity-minutes to miles. For example, if you dance for twenty minutes, you can log one mile of hiking, walking or running. The Racery app does the conversion math for you, just enter it into your daily log.
Walk or Run for the Tripawds Nation
How to Race for Tripawds 2020
Sign up at the Walk or Run for the Tripawds Nation home page.
Walk or run anywhere (seriously, anywhere or even on a treadmill!).
You track your activity by a GPS watch, app, sundial, change in the tides, or any other means. Mileage is based on the honor system.
Reply to a daily email with your activity (yea! you're smokin' fast!).
Your place on the race map is plotted instantly (you get a really cool avatar!).
Your total mileage, runs/week, and miles/week are also tracked.
Won't you join Team Tripawds? Sign up and get your friends to sign up too! The race entry fee is only $20 and $13 of every entry will go directly to Tripawds Foundation, so you're already helping out just by joining the team!
Once you join the team and start walking or running, you will be provided a link to share with your friends and family to help raise more funds to sponsor your participation. 100% of any donations you receive through Racery during this event will help Tripawds everywhere!
We think this is so much more fun than begging for donations to the Tripawds Foundation, don't you?
Come on, you know you want to do it. Be a Team Tripawds member, please sign up today.
Walk or Run for the Tripawds Nation
Any questions? Comment below or contact us today!