Tripawd rehabilitation therapy is so important! Coco and Sia (aka @velevetlove) just discovered, as recipient #91 of the Maggie Moo Fund for Tripawd Rehab After Amputation. Coco is the latest recipient of the The Maggie Moo Fund for Free Tripawd Rehab! Read their Tripawd rehab success story, and learn how you can get a free veterinary rehab evaluation for your dog or cat.

Yes! Tri-kitties qualify for free feline rehab too. See all Tripawds who have received free rehab sessions thanks to your support.
Tripawd Rehab is What Coco Needed
My furbaby's name is Coco. She's a 7 year old American Bull Dog. In June 2020, she was diagnosed with cancer on her paw. We decided to move forward with amputation. She did fantastic post- amputation.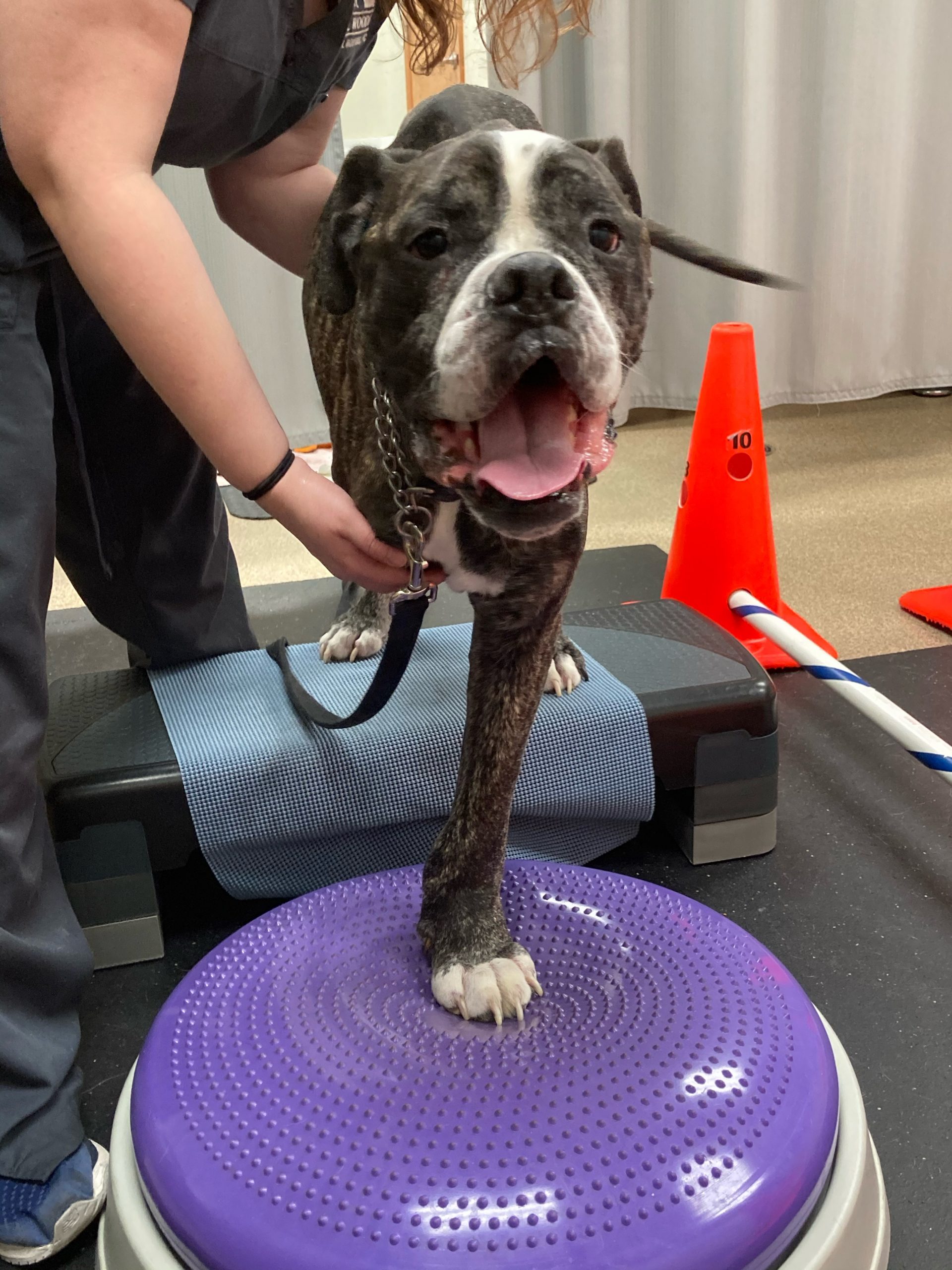 Shortly thereafter, I began researching support groups and found Tripawds on Facebook. I learned so much on caring for and adjusting to our new reality for her on 3 legs. Tripawds creates hope and healing for caregivers of a new amputee. Your organization posts photos and stories of other families in similar situations.
I learned of the Reimbursement Rehabilitation Program through the Tripawd organization. Honestly, I had no idea of additional resources available for a new amputee. In fact, the veterinary that performed the surgical amputation did a phenomenal job with the surgery but provided no additional resources post- amputation. Learning of this reimbursement program and rehabilitation options were the very thing needed for my pooch.
Learning About Coco's Tripawd Needs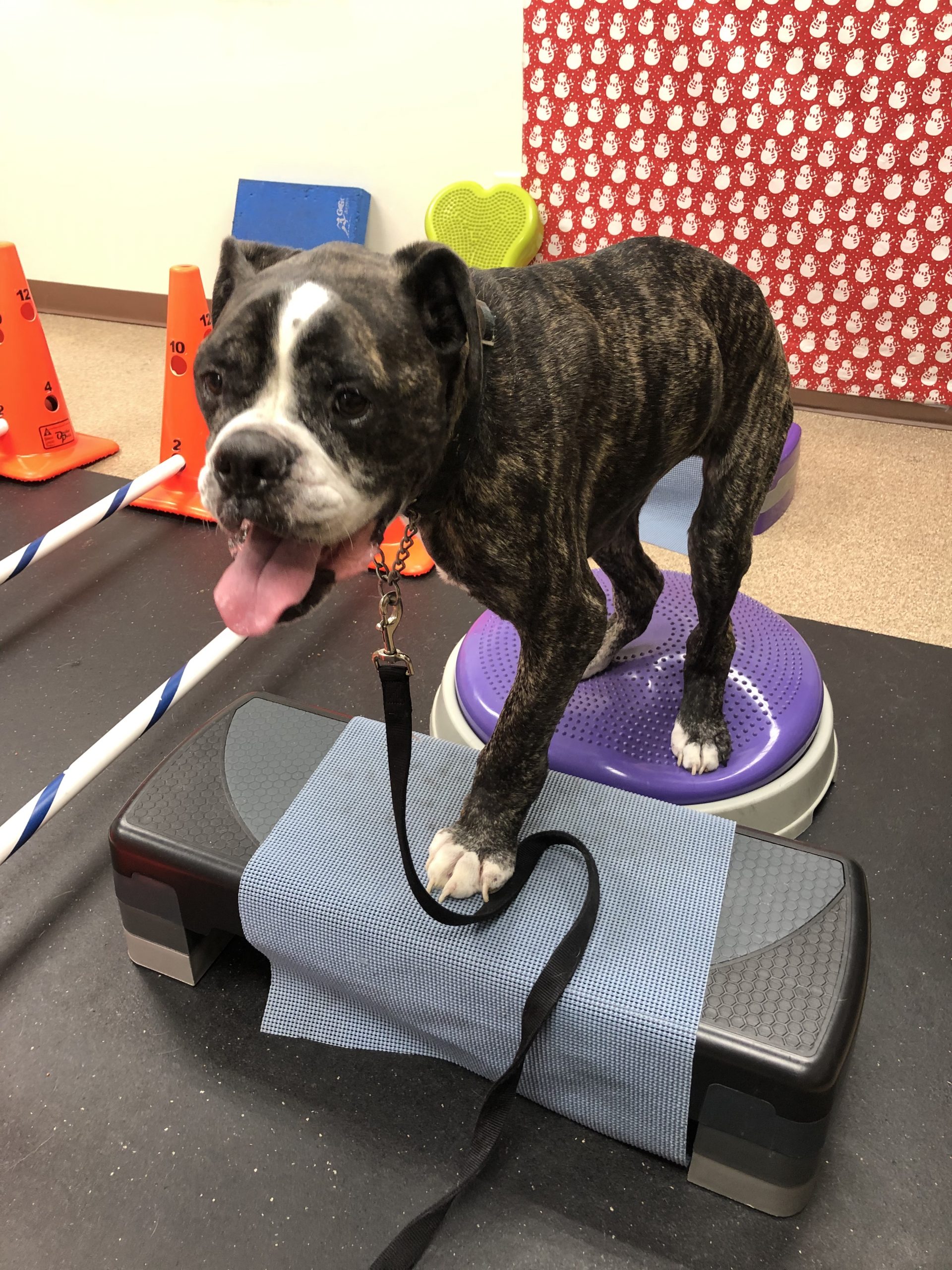 A search led me to Pine Woods Animal Hospital in North Tonawanda, NY. I am excited to begin working with the medical team and staff from Pine Woods Animal Hospital. We had an initial consultation with Dr. Aubri Matroniano. The doctor assessed Coco. She has an issue with her paws and underlying health issues we are working through but it was determined she'd be a great candidate for rehabilitation. Due to covid, I am unable to observe but it will involve strength training of her legs utilizing floor and ball exercises. Her front leg paw was amputated. 60% of her weight rests on the existing front leg so floor exercises will help to strengthen all three legs and also boost her immune system by keeping her active.
We are so appreciative of Tripawds, providing a source of support and connecting us with wonderful resources. Thank you, Tripawds!