Wow! What a way to kick off New Year's Eve! In the crazy year that was 2020, this wonderful community pulled together like never before to help Tripawds everywhere. We are thrilled to announce that the 2020 Tripawds Community Fund Goal of $24,000 has just been met!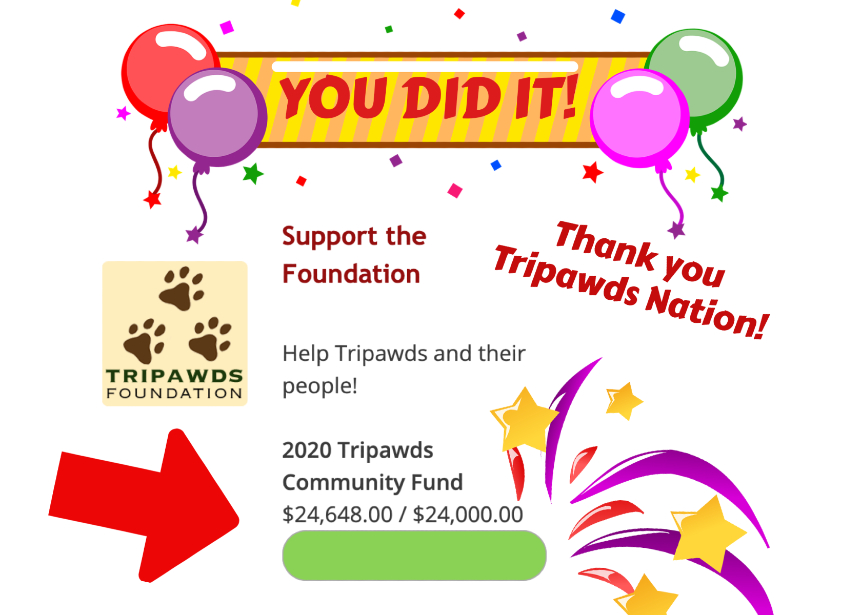 THANK YOU!
What an incredible way to end this very difficult and emotionally challenging year. Our spirits are soaring with love and so much gratitude for everything YOU do to keep this community alive and thriving.
This fundraising total for 2020 will allow the Tripawds Foundation to continue helping amputee pets and their people everywhere. And we could not have done it without your love, time and generosity. Thank you so much for your support!
To the many community members who donated in honor of beloved Tripawd heroes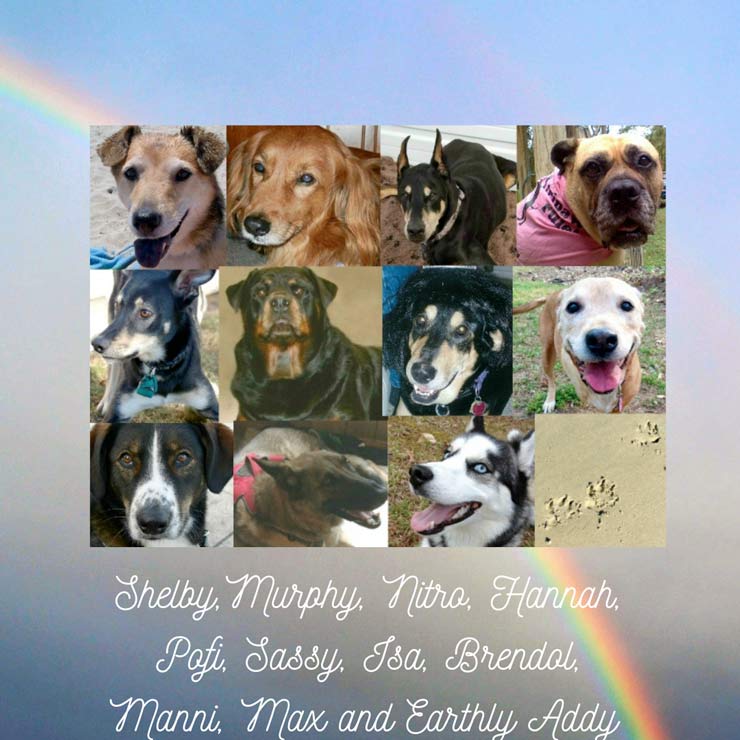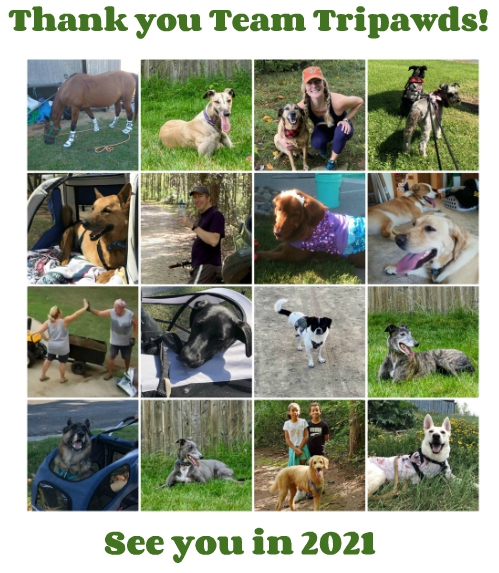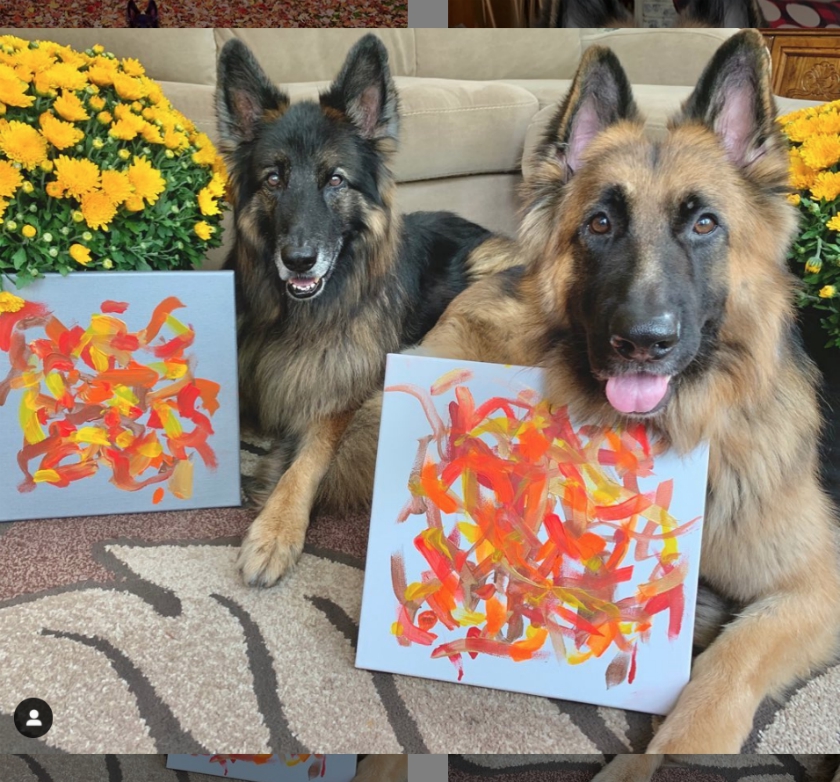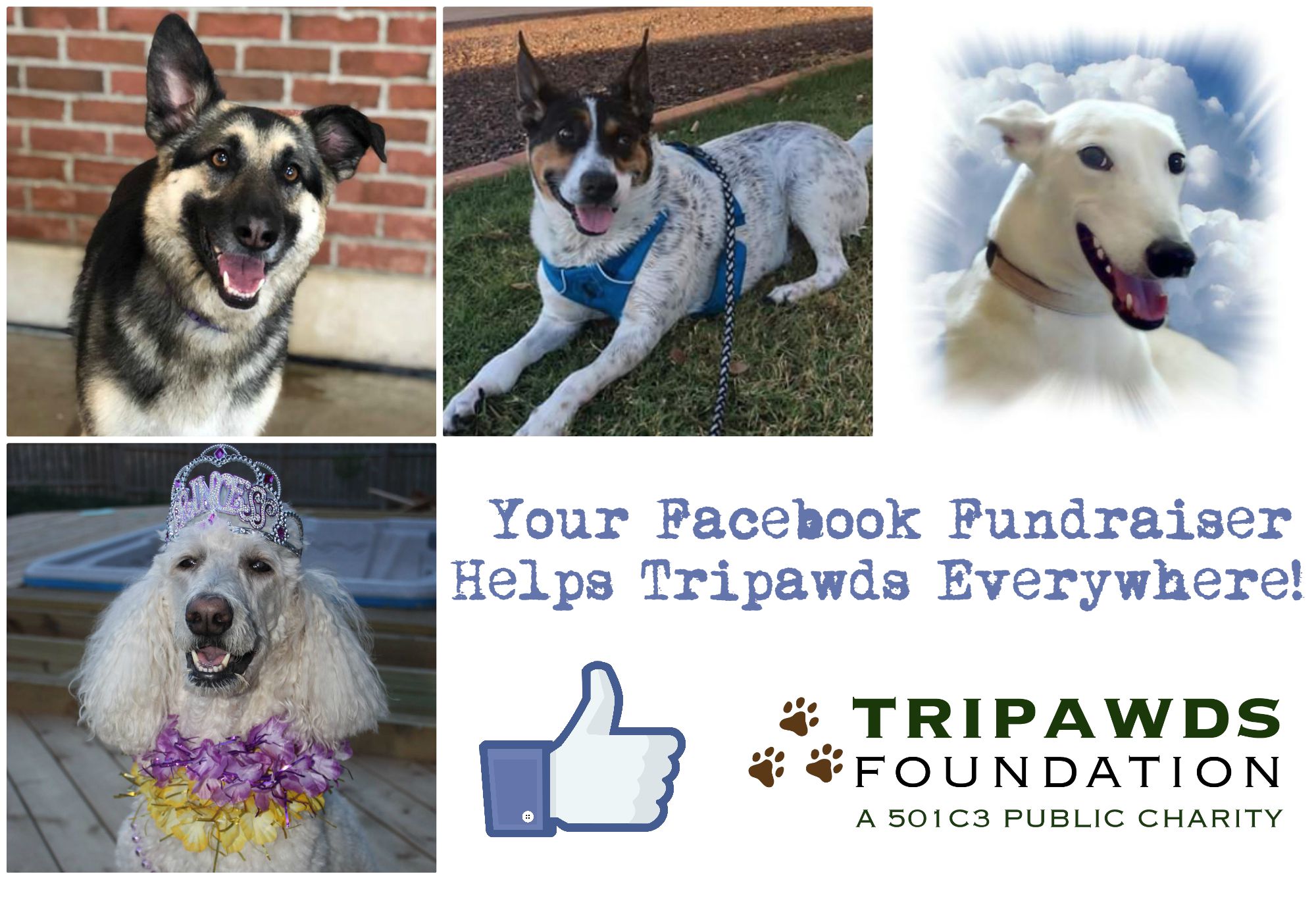 and every single dollar donated by people who care about Tripawds makes it possible for the Foundation to help more amputee pets!
The 2020 Tripawds Community Fund total does not include any remaining disbursements from Facebook fundraisers held over the past couple months. We hope to have a few more checks from those fundraisers trickling in during the early part of January. So, a job well done by everyone!
Here's How Your Donations Help Tripawds:
You'll have to stick around to hear the good news about the Foundation's two new programs launching in 2021. We know you're going to love 'em!
Final numbers for 2020 program disbursements coming soon!
Stay tuned for our annual breakdown of how many Tripawds were helped with each program in 2020. We expect to share those numbers with you very soon after wrapping up our bookkeeping for December. Until then, thank you so much for caring about helping our three-legged heroes, and making life better for their people too. You are PAWESOME!!!
Happy New Year! Cheers to better days ahead for all of us!