The Tripawds Rescue Fund is helping more three legged rescue dogs and cats. Starting February 1, 2021: Qualifying nonprofit rescue organizations and public shelters can apply for amputation surgery financial aid.
With your help, funds help pay surgery costs of rescue animals needing amputation!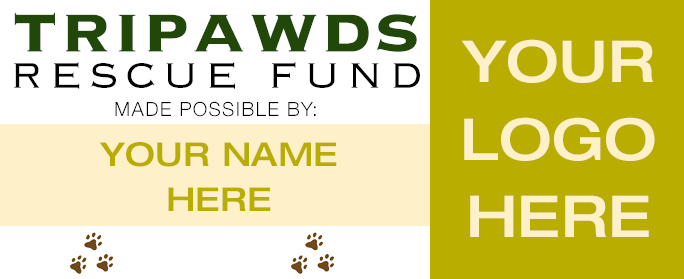 Help Three Legged Rescue Dogs and Cats Needing Amputation
The Tripawds Foundation is matching up to $500 for amputation surgery. These funds will help pay surgery costs for 501c3 rescues and public shelters actively fundraising for dogs and cats needing amputation surgery.
Applications are accepted between the 1st and 15th of every month.
Tripawds Rescue Fund Requirements
The original Tripawds Rescue Fund was created to reimburse the adoption fee for people who adopt a three legged pet. We wanted to encourage more people to rescue three legged dogs and cats.  And that we did! "The program was a huge success. Now, it's time to focus on assisting all the rescues who get those dogs and cats ready for adoption," says Tripawds Foundation president Jim Nelson.
Why Tripawd Rescues Need Help
"More and more people are looking to adopt a Tripawd," adds secretary Rene Agredano. "So many people are drawn to specially abled pets."

"The more urgent need is to help animals get ready for adoption," says Nelson. Many animals arrive at shelters needing an amputation, after an accident, cancer or trauma. As a result, these surgeries stress the budgets of many public shelters and rescue organizations.
Many dogs and cats wait too long for treatment, because of limited funds. And sadly, many get euthanized before help arrives. "That's why we've redesigned the Tripawds Rescue Fund to help pay for amputation surgery of animals in the shelter system," Nelson adds.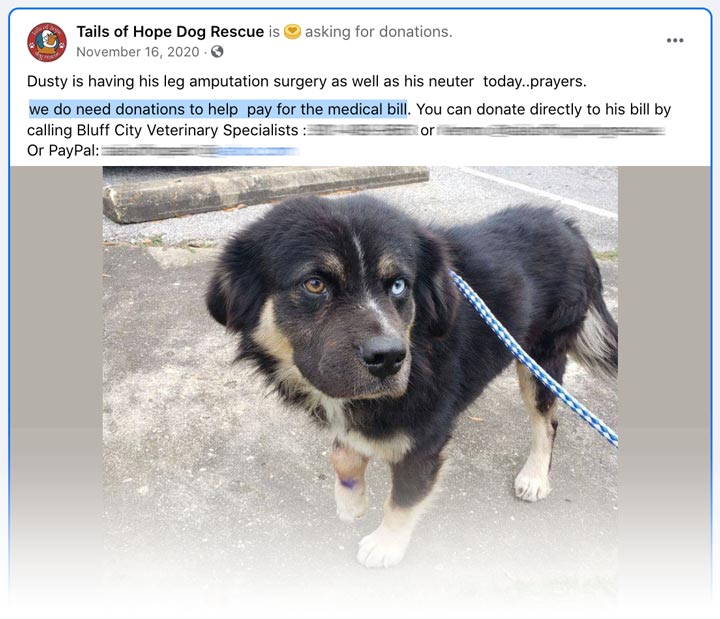 Getting the Word Out on Social Media
Nonprofit rescue organizations and public shelters often host crowdfunding campaigns with urgent fundraising pleas on social media. Now, Tripawds Foundation is helping rescues where the need it most.
The Tripawds Rescue program matching grant pays $500 toward the cost of amputation surgery for dogs and cats. These pets must be in the care of a public animal shelter or 501c3 charitable animal rescue. The organization must be actively fundraising for the animal's care on social media.
Get Full Tripawds Rescue Fund Details
We are confident that a rescue Tripawd dog or cat on the mend will have a waiting list of potential parents!
Tripawds Rescue Fund Overview
Applying is simple.
Organization applies for grant between the 1st and 15th of each month.
Accepted applicants conduct ongoing social media fundraising campaign to raise $500.
Tripawds Foundation immediately sends $500 in matching funds to the organization.
This program launches on February 1, 2021. We will update the Tripawds Rescue Page with any changes to the program.
Two organizations will receive funds each month. This is a first come, first served program. Applicants, please review program requirements here.
Please Help Rescue More Tripawds!
You can help us issue more amputation surgery grants each month. Just make a charitable contribution of any size to Help More Rescue Tripawds!
Or, Sponsor the Tripawds Rescue Fund to honor your three-legged hero or promote your organization. You can make a difference! Share our news with rescues and shelters. Just let them know that vet financial assistance is available. Together, we can help more three legged rescue dogs and cats!