Our first ever Tripawds Dog Art Auction is a hit! Today we want to thank and honor the dogs who paint that made it happen, and their people too!
Did you see the latest auction numbers?
These figures are as of 06/09/21 @ 6:38 pm:
Total Current Bids: $1782
Top Bid: Flickering Flames by Schultz
Current bid: $200.00
Second Highest Bid: $185 (Galactica by Leonard)
8 Bids of $100 or higher
Minimum amount bid for any painting: $70
All 15 items have met the Reserve Price.
Days remaining to bid: 3
You've got three days left to bid on one-of-a-kind paintings by dogs. What? You say you haven't had time to browse the auction gallery? Well here are the paintings, and the pawesome dogs who created them, all in one place just for you!
Get to know and celebrate hero dogs who paint for Tripawds
Reba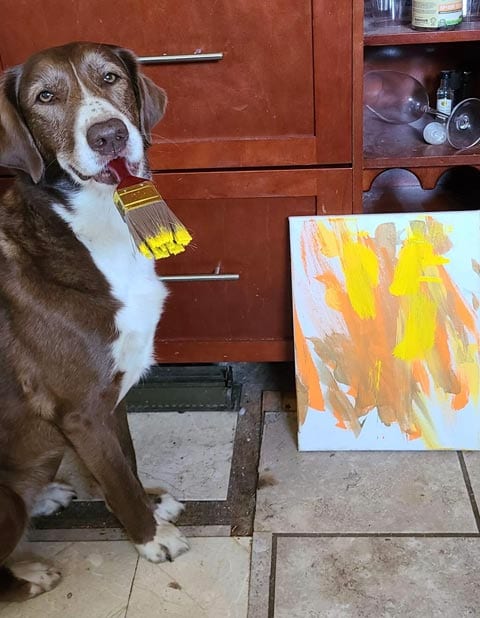 You'll find her on Instagram
Fennek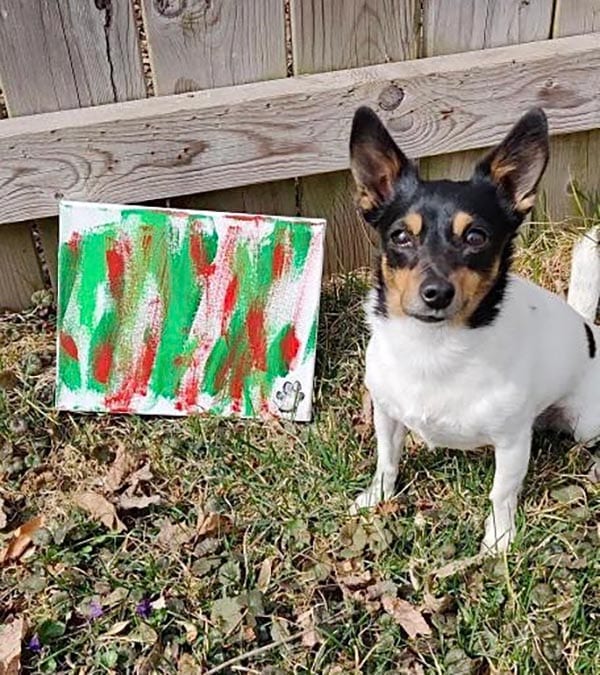 Find her on Instagram @fenneksprimshadow
Zeus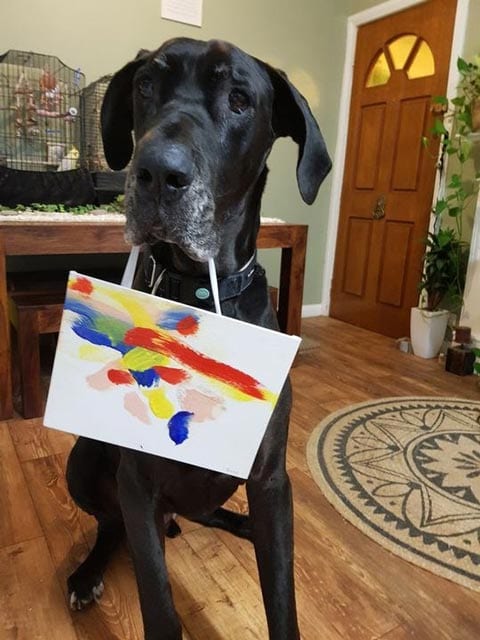 This handsome pup is all over social media,
including Instagram
Schultz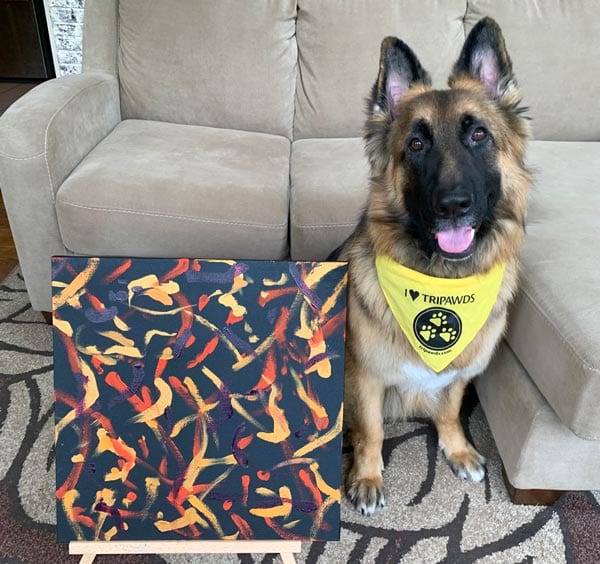 Find him on Instagram @TheLifeofSchultz
Leonard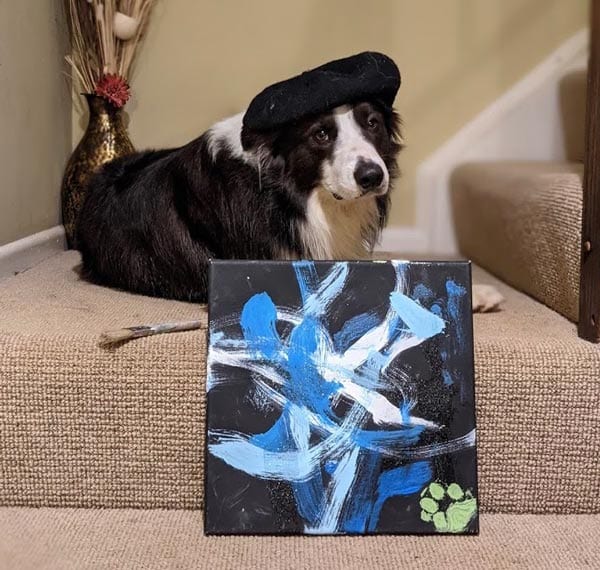 Find him on all social media channels,
including Instagram @originalpaintingsbyleonard
Kaiserin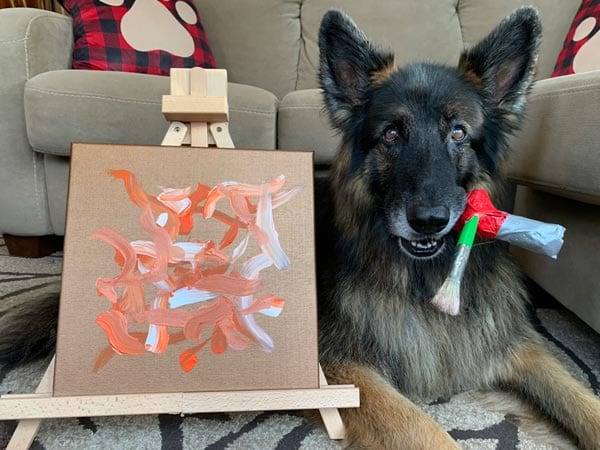 Read about the beautiful Tripawd hero who started it all!
Rogan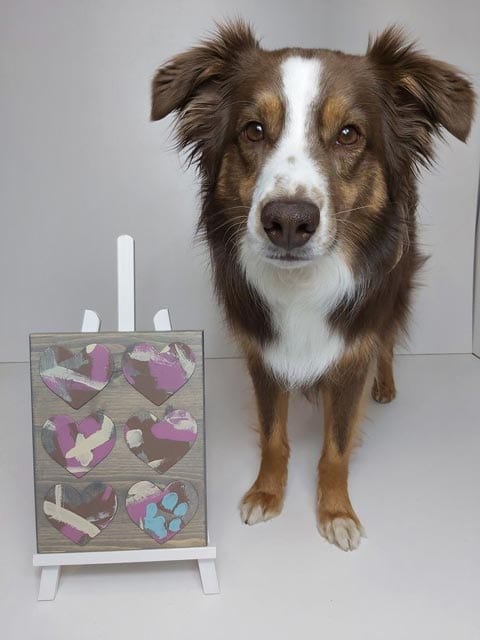 Follow Rogan on Instagram
Kirby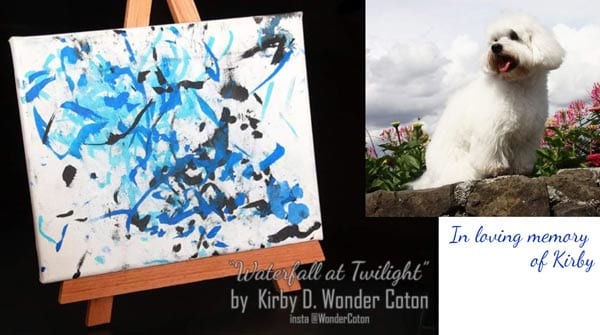 Get to know sweet Angel Kirby on Instagram
Arbor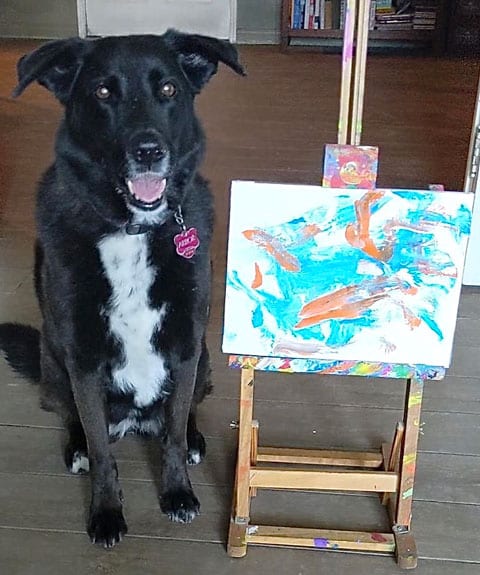 Find Arbor on all social media,
including Facebook
Rebel and Bea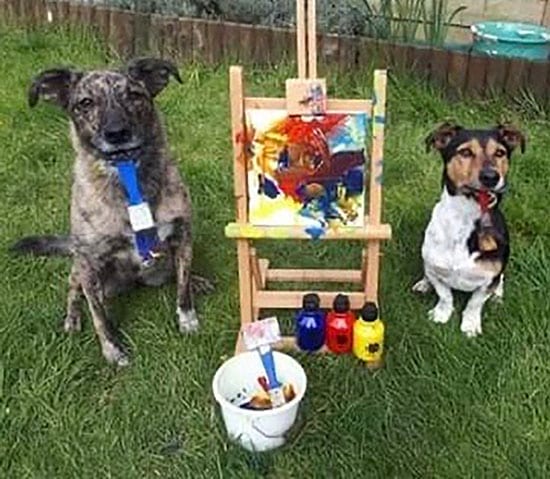 Follow their adventures on Facebook!
Pearl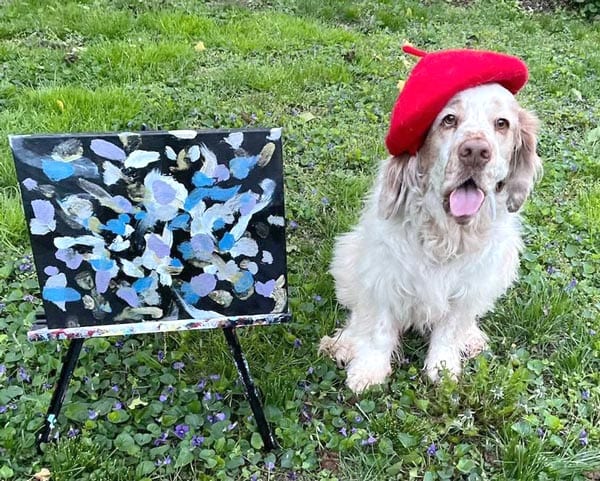 See what she's been up to on Instagram
Leo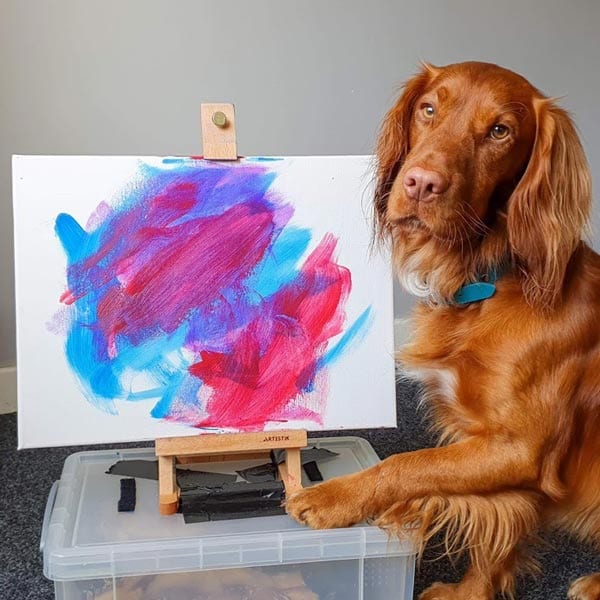 Get to know him on Instagram
Carmine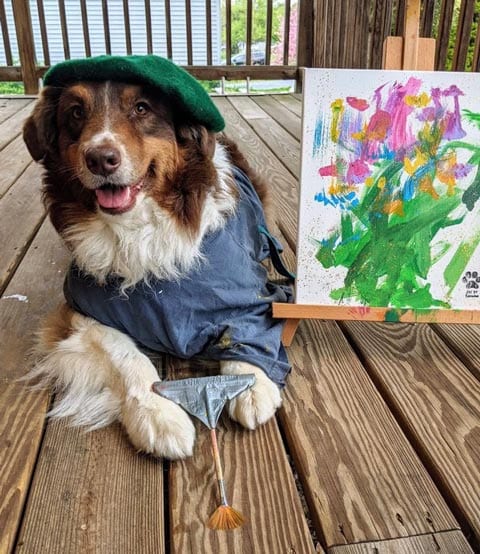 Get to know him on Facebook
Ivy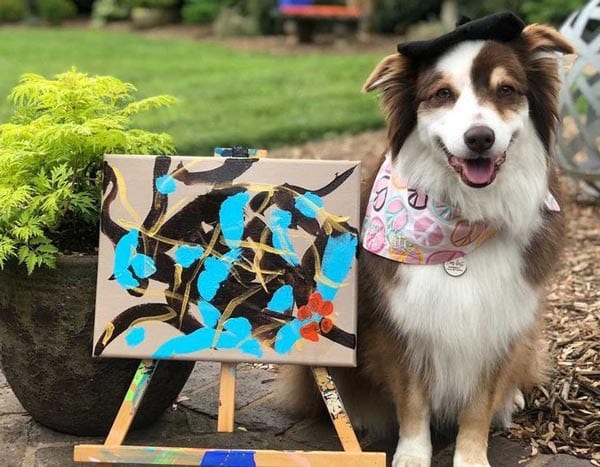 See her latest creations on Instagram
Hunter
This handsome pup is on Instagram
And of course, Wilhelmina!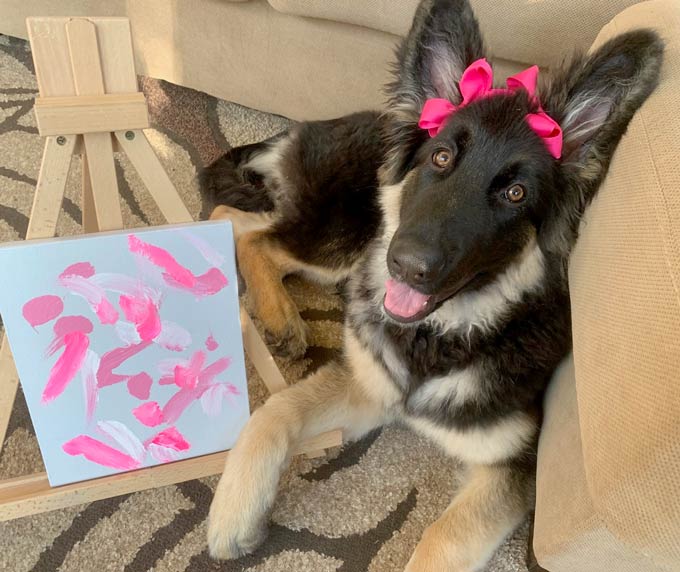 Follow her and brother Schultz
on Instagram @TheLifeofSchultz
Thank you for helping to make this our biggest fundraiser ever. Proceeds fund the Kaiserin Pet Cancer Care Package, a fun monthly giveaway just for amputee dogs and cats with cancer!