Remember in January we announced that Tripawds Amputation Surgery Assistance Program now grants $1,000 to help income-qualified pet parents? Shortly after that announcement, we were thrilled to give our first $1k Amputation Surgery grant to Epic's mom Kayla in Houston.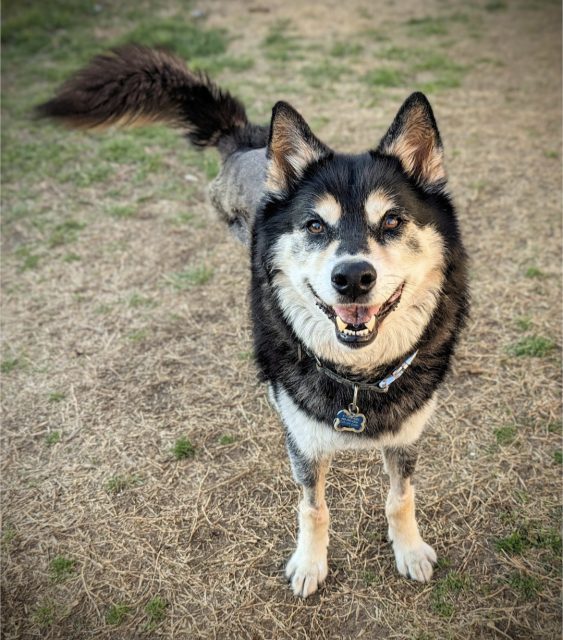 She was elated! Overwhelmed by the love of the Tripawds community, Kayla shared Epic's story below. Their journey to life on three legs shows how amputation surgery can give many animals another chance at a great life. Thank you Tripawds Foundation Supporters, for making this possible!
Amputation Gives Epic a Second Chance at Life
Epic is an 11 year old Siberian Husky who has been in my life since he was a baby puppy. He's incredibly smart, almost too smart for his own good. He faithfully sat by me during countless hours of study for my veterinary nursing degree. His thick fur has soaked up so many tears through the most heartbreaking times in my life. His loud bark has warned off many questionable characters at my doorstep, always being my big protector. Yet he's a sweet, gentle soul so full of life!
Epic has always been an energetic dog, grabbing a ball for fetch or twirling around his leash telling me it's time for a walk.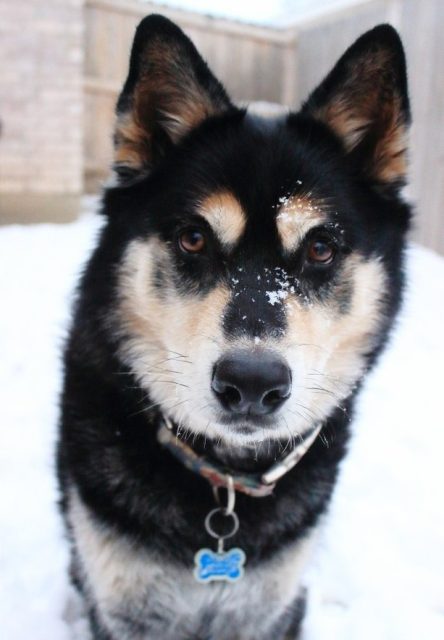 He was ready for an adventure anytime. We became quite the hiking pair, even traveling to the mountains in Colorado, New Mexico and California to challenge ourselves and be one with nature. He lived for it!
So when he injured his rear right leg last year at home from slipping on the tile floor, I immediately brought him to my work for x-rays.
Initially, we found a cruciate tear and got him on the schedule for major knee surgery. During that time, he was depressive, hard to engage in play and for the first time in his life, acted like the senior he is.
On the day of his surgery, we shaved his leg and found a mass on the knee.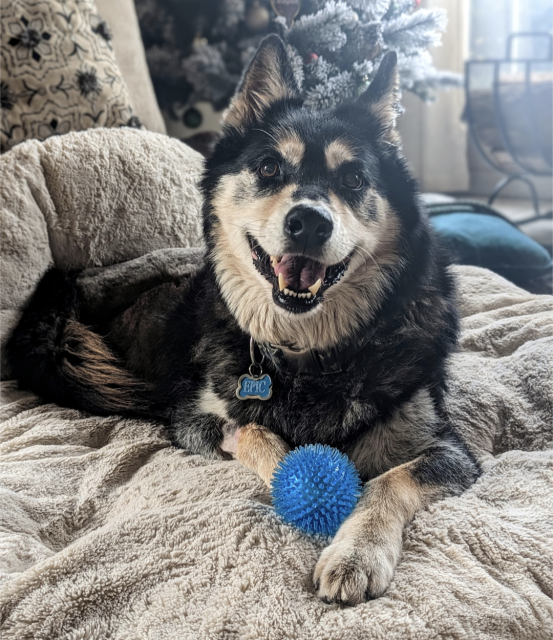 The doctors and I were hopeful it was just inflammation from his injury, but radiographs confirmed my worst nightmare, osteosarcoma.
The options were to amputate, or start saying goodbye. The knee surgeon didn't recommend putting him through amputation due to his age, and mentioned it would only remove the source of pain and not extend his life expectancy of 2-4 months.
After losing my other two fur babies within the past 6 months, I knew saying goodbye again wasn't an option.
Even if he only had a few months left, I at least wanted him to be comfortable and pain free. My mind was mostly made up but the worry was immense.
After some thought, I scheduled a consult with an oncologist just days before Epic was scheduled for amputation surgery. The oncologist, Dr. Gregg, gave so much information and reassured me that dogs can live great lives on only three legs and referred me to the Tripawds Foundation for more information.
From there, I spent the entire weekend reading stories from other Tripawd owners and their experiences. To my surprise, they were positive, uplifting and encouraging. I was thrilled to see we weren't alone in this journey and I was indeed making the best decision for him.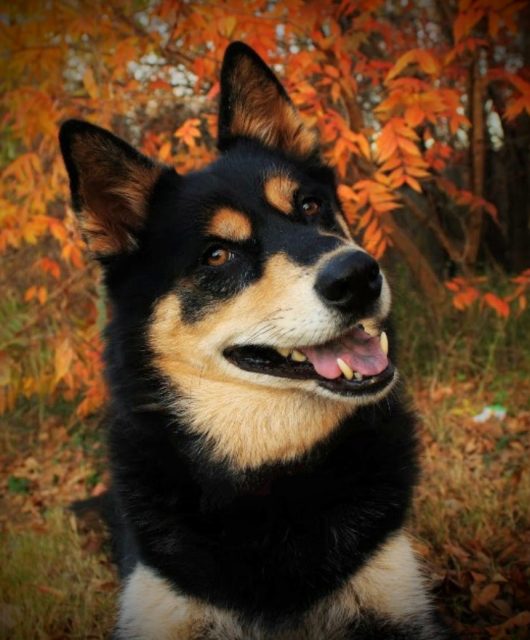 Epic is living proof that a dog with three legs can still have a great quality life.
He continues to go on walks, play fetch, wrestle with his younger husky sister, receives daily massages recommended by his physical therapist and gets all the belly rubs and ear scratches. He loves the extra attention he gets when others ask about his leg (or lack thereof). When they hear his story, they see his big smile and watch his tail wag and I can see they leave inspired by his positive outlook despite his diagnosis.
Epic's amputation was difficult, expensive, and full of worry. But I'm happy to say that since his recovery, he has become the happy, energetic dog he used to be. Epic has also just finished his second round of chemotherapy and is doing great so far!