Our amazing racers are halfway through the Tripawds 2020 Race along the Continental Divide. With just a few days left to complete the race, you can still join the team. We are just shy of our $3,000 goal and with your help, we can get there!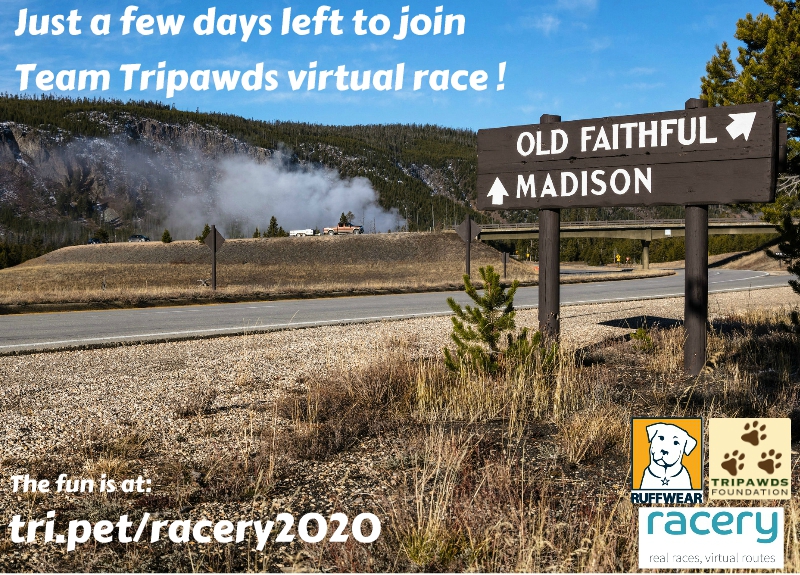 This year's race has been our best one yet! Check out the Virtual Race progress report:
Ruffwear Donates Pawesome Tripawds 2020 Race Prizes!
Our amazing, generous friends at Ruffwear donated prizes for the top 3 Team Tripawds racers. Check out the awards swag!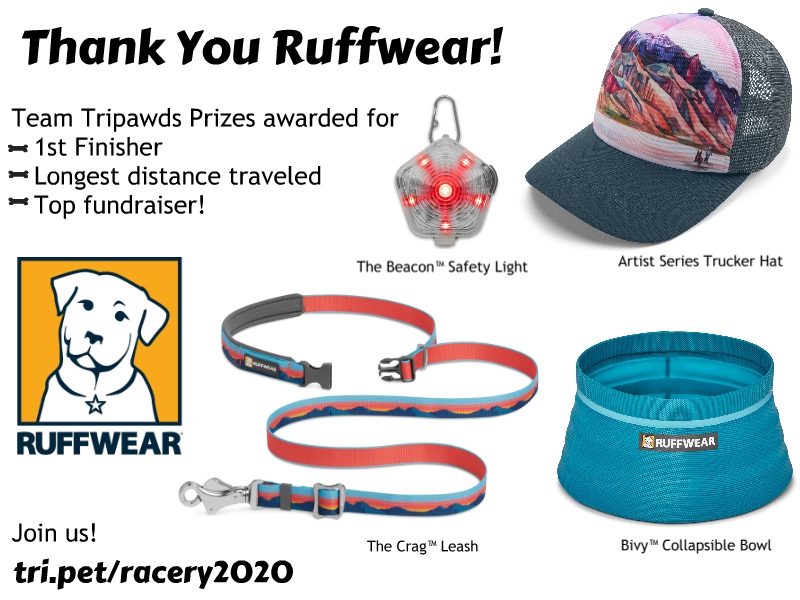 Team Tripawds 2020 is Having a Blast!
Previous Tripawds Virtual Races took place in the Fall. This year, we are so glad we switched to late summer. The weather is better, if maybe a little hot at times, but that's not stopping Team Tripawds from having a blast!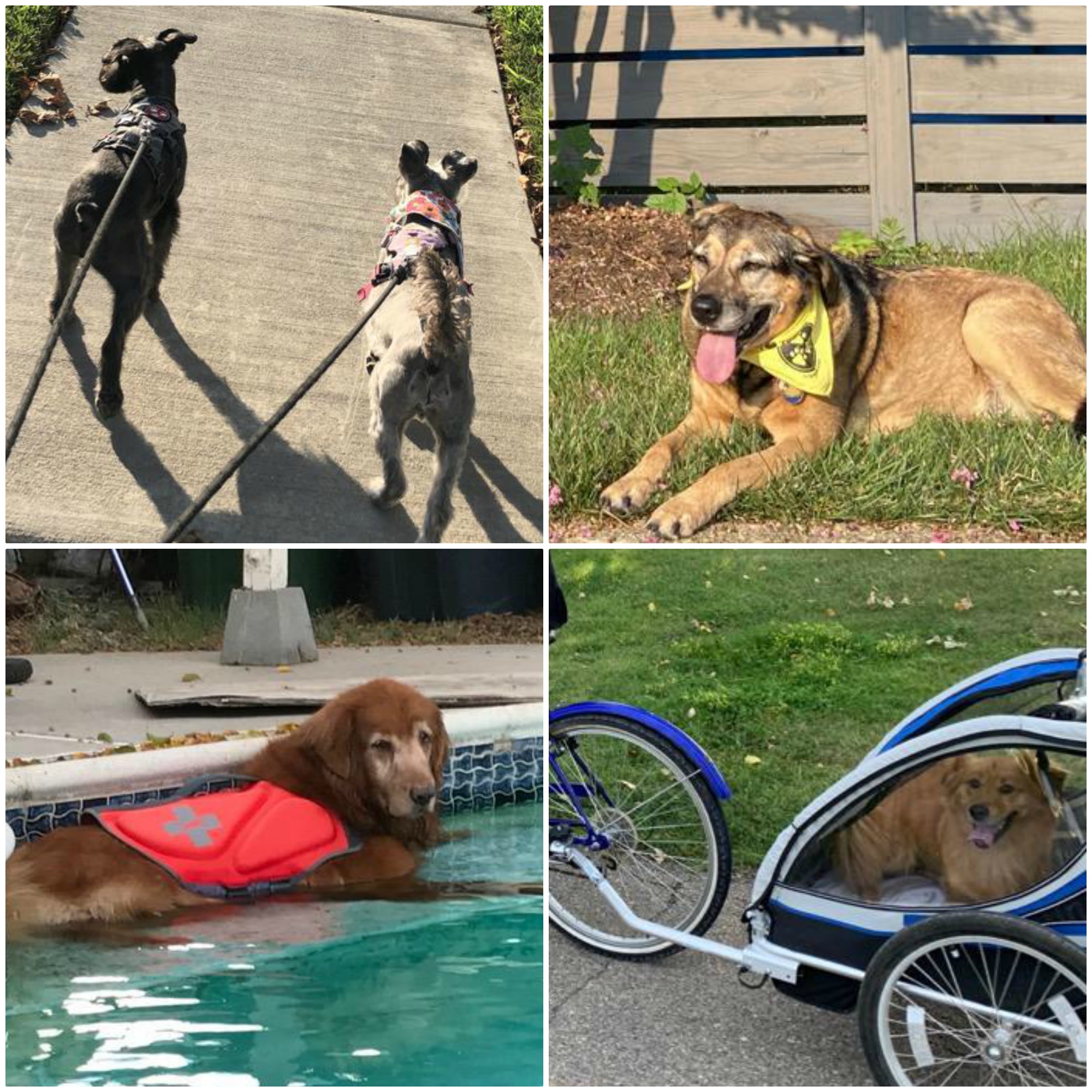 The Virtual Race for Tripawds 2020 is on through September 7. You can still join and/or donate. Sign up today!
Why Our Annual Virtual Race Matters
Donations to the Tripawds Foundation currently pay for:
Join the team and you will get a link to share with your friends and family. 100% of any donations you receive through Racery during this event will help Tripawds everywhere!
Be a Team Tripawds member, please sign up today.
Walk or Run for the Tripawds Nation
A HUGE THANK YOU to our sponsors: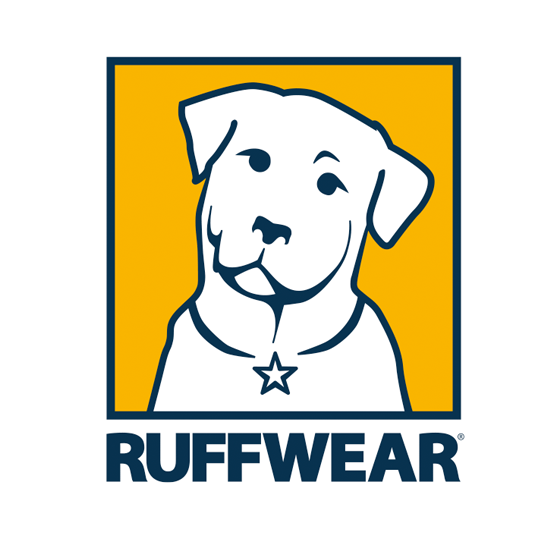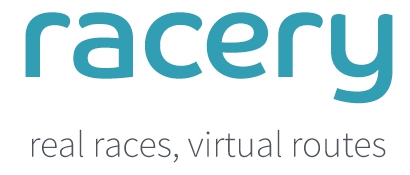 Any questions? Comment below or contact us today!