The recent Teddy the Dog fundraising campaign graphic raised more than a thousand dollars to help support the Tripawds Foundation! If you missed the announcement, it is now too late to get the limited edition "tri-pawed" design on t-shirts, apparel and gifts.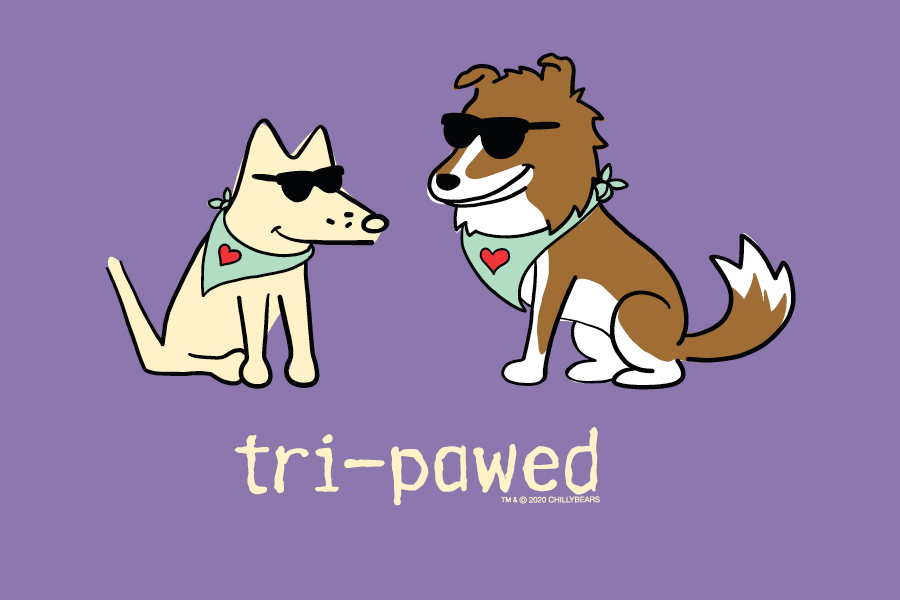 About the "Tri-Pawed" Teddy the Dog Fundraising Graphic
The August, 2020 donation graphic for Teddy the Dog fundraising efforts featured a smiling three-legged dog with his cool pal Teddy, and the tagline: "tri-pawed". The graphic was suggested by a fan of Piggy the three-legged Superhero.
"I was inspired by Piggy, of A Piggy's Tale who is the mascot of Darwin Animal Doctors, which provides veterinary care to developing nations and wildlife education and poaching prevention in such areas as Madagascar."
During the month of August Teddy the Dog Apparel donated $3 from every item sold in this collection to the 501c3 Tripawds Foundation public charity. Tripawds fans and three-legged dog lovers purchased 383 pieces of the "Tri-Pawed" graphic. As a result, Teddy the Dog fundraising from this campaign raised $1,100 to help keep the free Tripawds Community online.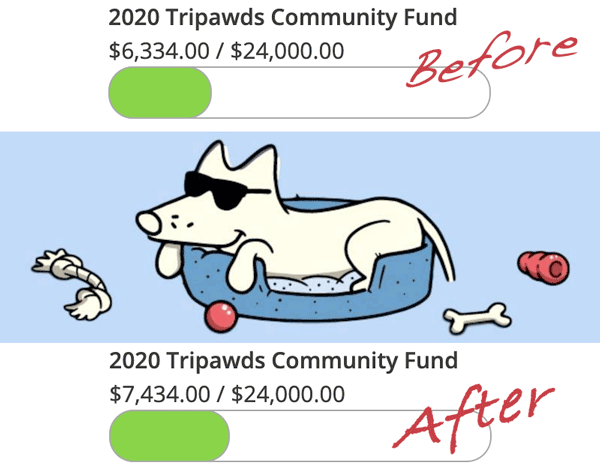 Proceeds will also help maintain direct assistance programs for pet parents facing amputation for their dogs and cats. With Teddy's help, we will fund the:
As you can see, we have a long way to meet our annual budget to support the Tripawds Foundation this year. But thanks to Teddy the Dog fundraising, we are that much closer to reaching our goal.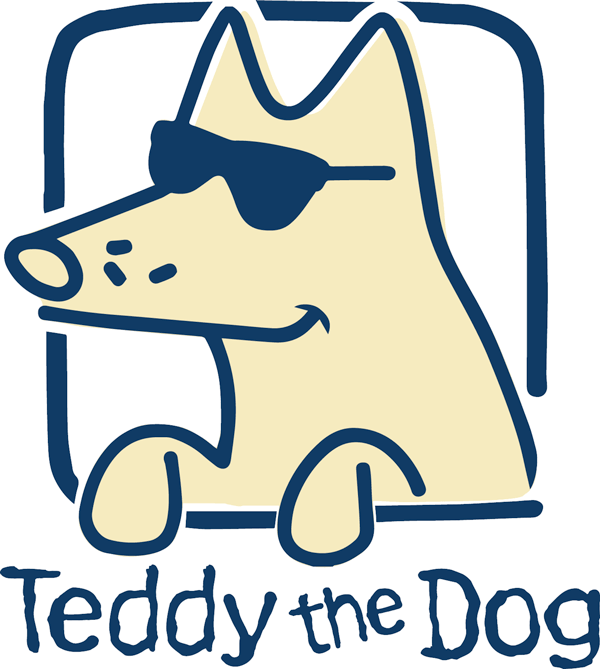 According to the pack at Teddy The Dog Apparel…
Teddy is a hound of great renown…People dig his witty and clever spin on entertainment, pop culture, and all things dog. Teddy paw-picks only the finest, softest, tagless apparel. And it is all decorated in the U.S.A. Teddy's punny slogans and graphics are available are available of t-shirts, apparel, gifts, and accessories. They are perfect for the all dog-lovers. And, since 2016, Teddy's PAWS For Effect  program has donated over $200,000 to support great causes.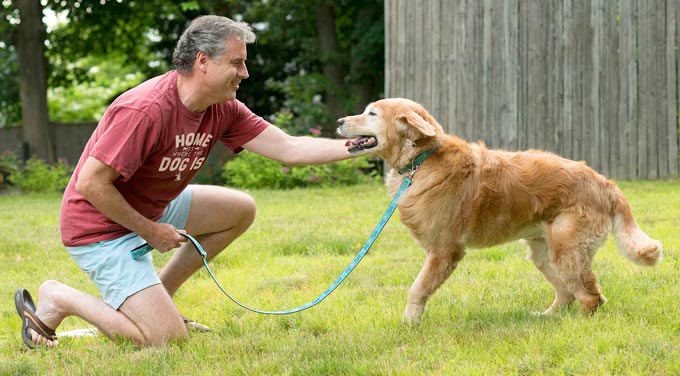 It's no wonder the "Tri-Pawed" donation graphic was Teddy-Approved. Teddy the Dog founder Ted was once owned by a Tripawd himself. Daisy has since hopped on to the Rainbow Bridge. But her spirit lives on with the 383 customers who purchased Teddy's "Tri-Pawed" apparel. And in the hearts of everyone here at the Tripawds Foundation.