Tripawds and their people everywhere are celebrating a very Merry Christmas this year, thanks to your support! This has been another difficult year for everypawdy. Dealing with amputation recovery and care for your furry best friend certainly doesn't help. But with the generosity of Tripawds supporters like you, we are on track to meet our 2021 fundraising goal. That means all our assistance programs will continue to help those embarking on their Tripawd Journey next year. And that includes the new programs and campaigns we launched this year.
2021 Tripawds Community Fund Status
Thanks to you, we've raised $25,543.10 of the $24,000.00 fundraising budget for 2021!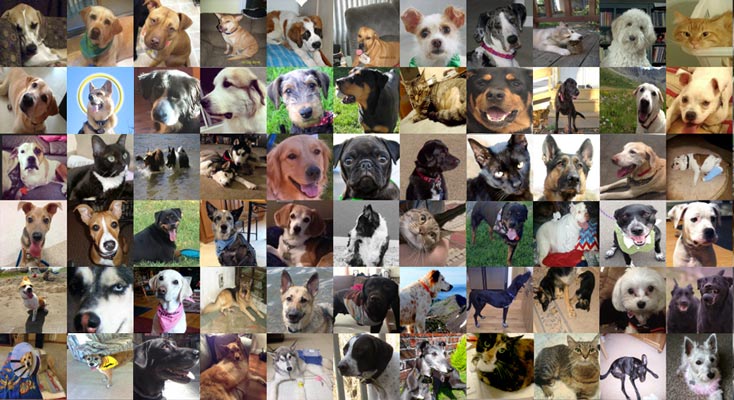 New Ways to Help Tripawds
2021 was a big year for the Tripawds Foundation. Check out the new programs and campaigns we launched this year to see how you can continue to help us in our ongoing efforts.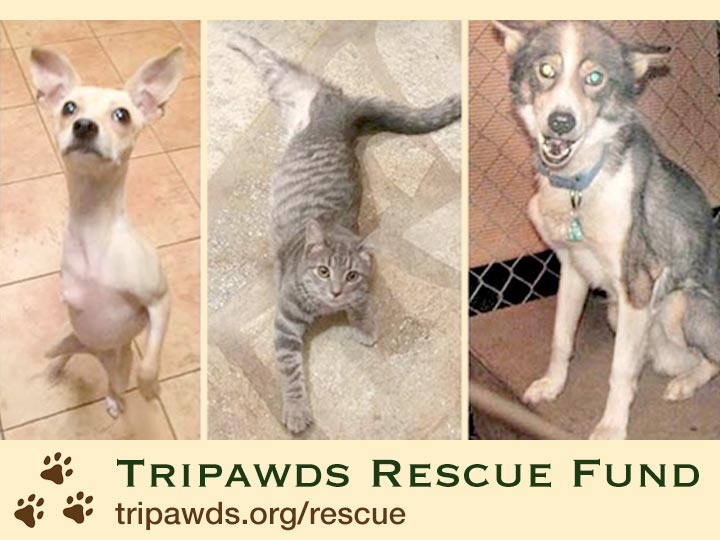 Last year we had paused our rescue reimbursement program due to insufficient funding. In 2021 we restructured the Tripawds Rescue Fund to more directly help save three legged dogs and cats in the shelter system. With our new matching grant program, rescue organizations and nonprofit shelters can receive much needed funds to help pay for amputation surgery. Please share the tripawds.org/rescue link to help spread with your local rescues and shelters and online friends!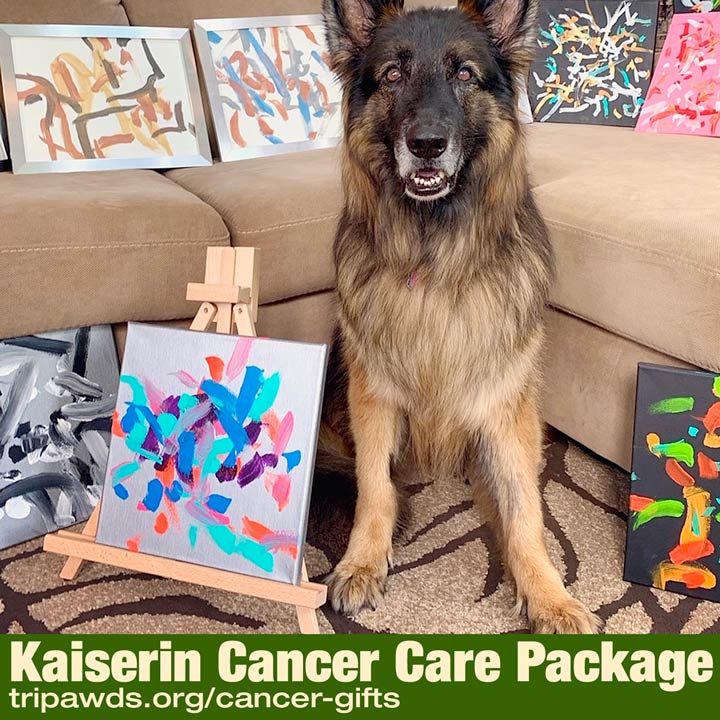 In honor of Tripawd Kaiserin, the Tripawds Foundation offers a free virtual gift basket filled with helpful books and gifts for dogs or cats with cancer. The Tripawds Foundation is now giving away virtual gift baskets of helpful, free gifts for Tripawd dogs and cats with cancer. Each month two care packages go to applicants on a first-come first-served basis.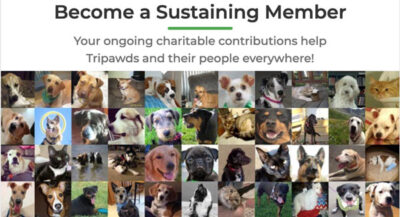 This year we launched a new fundraising platform that enabled us to implement various campaigns. One is the new Sustaining Members program. Becoming a Tripawds Supporter is one of the simplest and most important ways you can help amputee pets around the world. Make a monthly donation of any amount to help keep the Tripawds community online and free for all.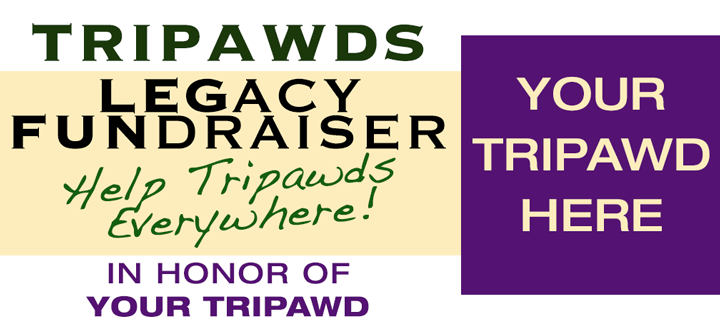 In early 2021 we launched the Legacy Fundraiser program in response to requests from supporters who wanted a way to raise money for theTripawds Foundation. Now you can pay tribute to your three legged hero with a perpetual fundraiser that supports all Tripawds Foundation resources and assistance programs. Champ's Legacy Fundraiser in one example.

The 2021 Tripawds Charity Painting Dogs Auction was our first online auction for artwork painted by dogs around the world. This fun event helped raise more than $4000 thanks to a matching gift from a generous supporter. We launched a new Tripawds Auction website to host this new annual event. So subscribe here to get notified of the next auction, and other important news.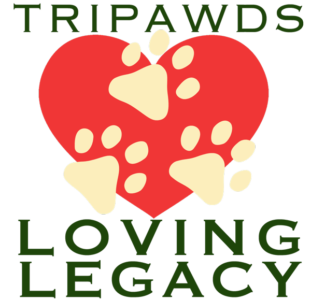 We also launched the new Loving Legacy planned giving page this year. The Tripawds planned giving program ensures that amputee pets and their people will receive the help and support they need now, and in the future. Generous, forward-thinking partners like you are helping us do it!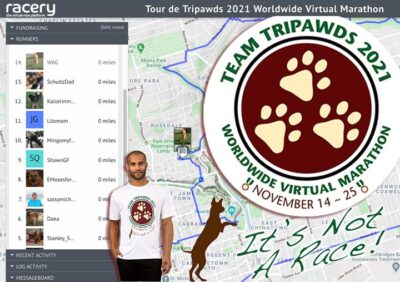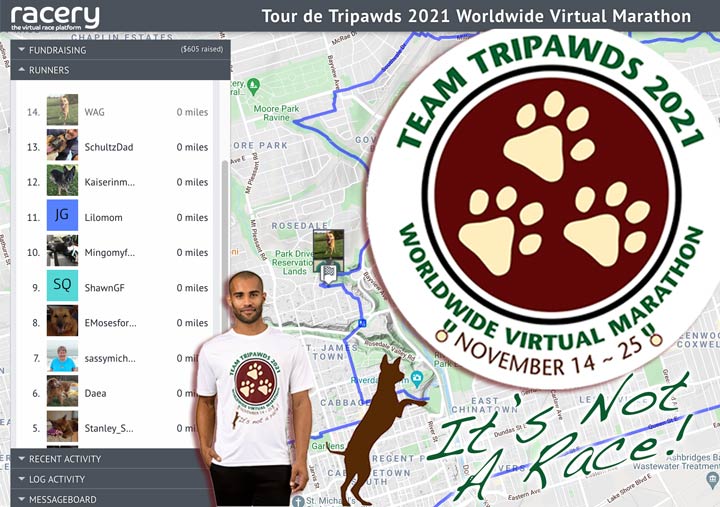 Thanks to the good folks at Racery, and all who participated, the 2021 Tripawds Virtual Marathon was another fun successful campaign. Check out the Fourth Annual Tour de Tripawds results for complete details, and stay tuned for next year's virtual marathon. FYI: It's not a race! 🙂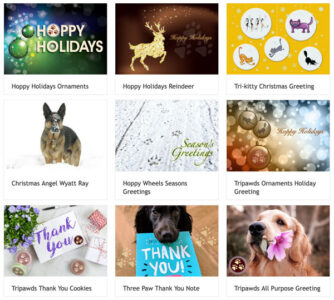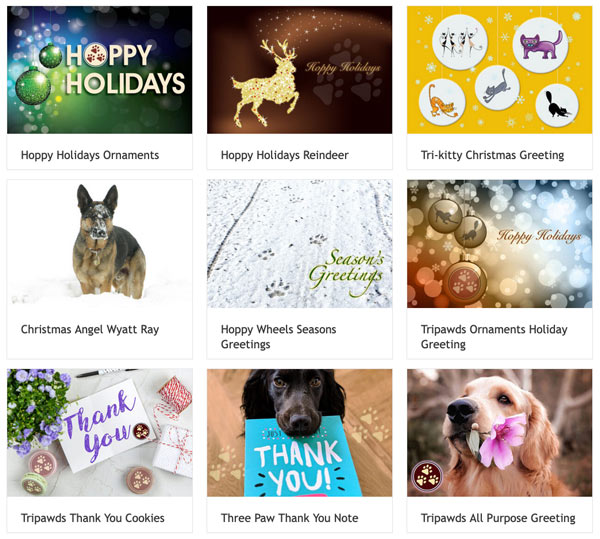 Finally, just in time for this Very Merry Christmas, we introduced the new Tripawds E-cards. Now you can send greetings to your Tripawds Pals with an e-card from the Tripawds Foundation. For as little as $1, send your tribute in honor or memory of a beloved three legged hero or angel. View all e-cards here.
Wishing Everypawdy a Very Merry Christmas
So…as you can see, it's been a very busy year here at Tripawds HQ. But we couldn't have done it all without your continued support. Thank you!