Our first ever painting dog art auction results far exceed our expectations. Thank you for your support!
View this post on Instagram
Did you participate in the recent Tripawds Foundation auction? If not, you missed some serious fun – and your chance to own original artwork from talented painting dogs all around the world.
From June 4 through June 13, members, followers, and painting dog fans bid on 16 abstract masterpieces up for sale in our first Tripawds dog art auction. Thanks to media coverage across Canada and in the U.S. too, the auction grew more popular throughout the week.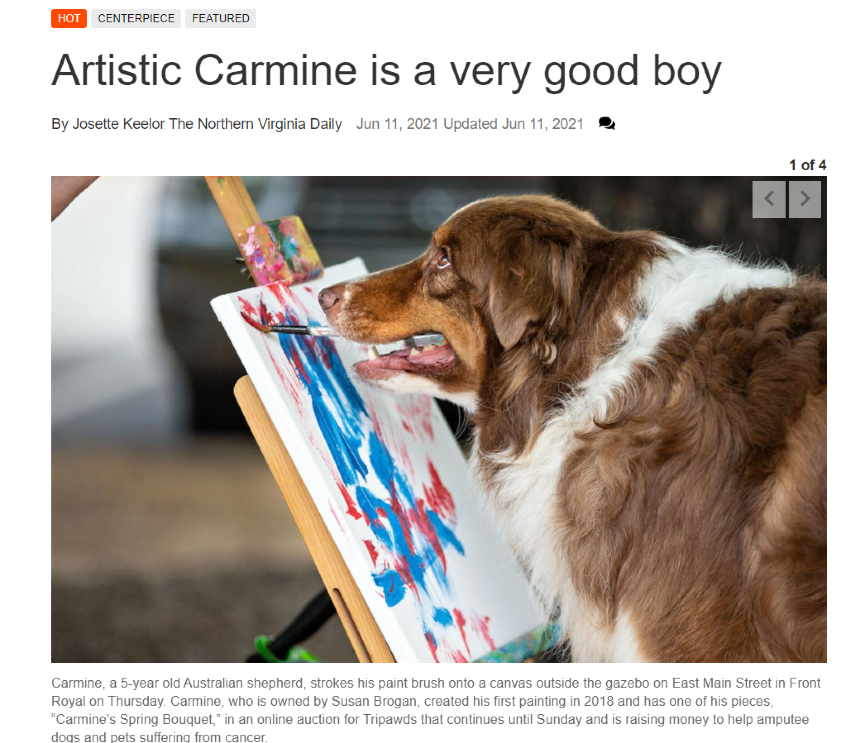 By the end of the first day, all items had bids. By mid week, most paintings were already going for more than $100.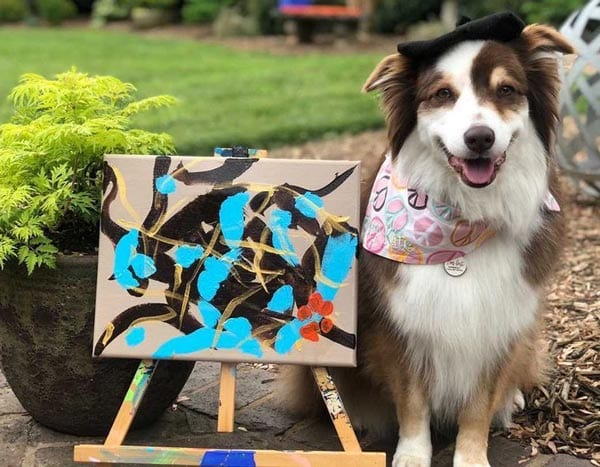 2021 Tripawds Auction Statistics
Auction Duration: 9 days
Total Amount Raised: $4,378
Top Winning Bid: $314.00 for Gilded Nest by Ivy
Total Auction Items: 16
2 items sold for $300+
7 items sold for $200+
16 items sold for $100+
Registered Participants: 37
Canine Artists: 16
Country with Most Sales: Canada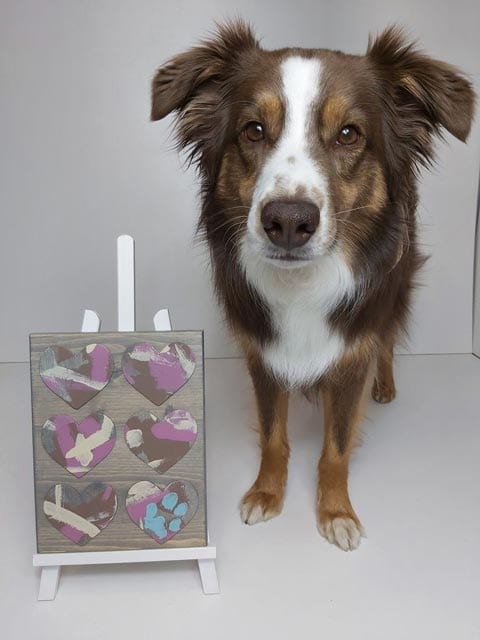 Most Popular Paintings: The two items that received the most bids were Give It A Tri by Rogan (Winning Bid: $245), and Gilded Nest by Ivy (Winning Bid: $314).
Kaiserin Pet Cancer Care Packages Funded!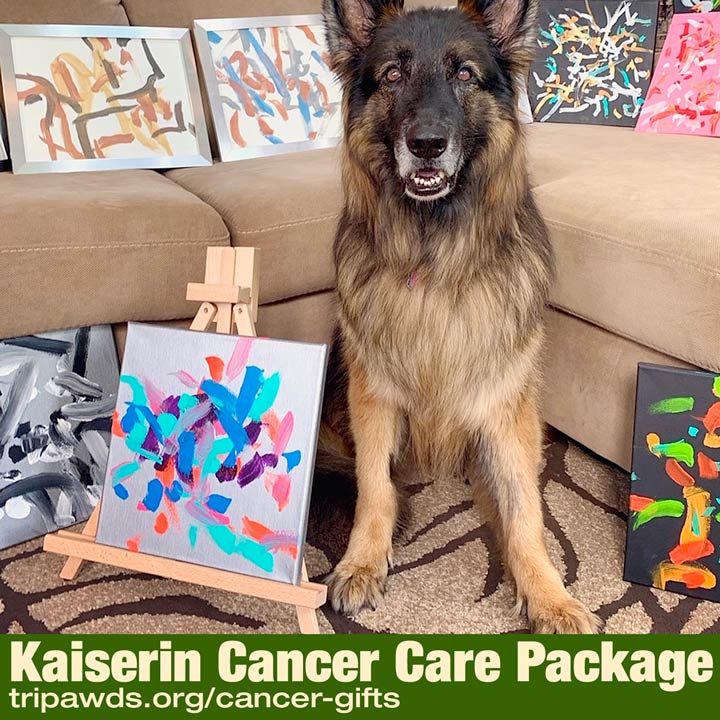 All auction proceeds will help Tripawd cats and dogs with cancer, through the Kaiserin Cancer Care Fund. The final amount raised will fund donation of 20 care packages over the next 10 months. The average cost of each care package donates to pets with cancer and their people is nearly $200.
"The only thing I regret," says Tripawds co-founder Rene Agredano, "is not live-streaming the auction end. It was so exciting!" The fastest bidding happened within the last hour. All auction bidding officially closed at 8:00 p.m. when every item had firm bids in place. But during the last few minutes of the auction, bids began flooding in. The final few seconds lasted about 15 minutes as a bidding war ensued on two paintings. It happened because behind the scenes auction settings provided a chance for other bidders to compete 30 seconds apart, until no more bids came in within that timeframe.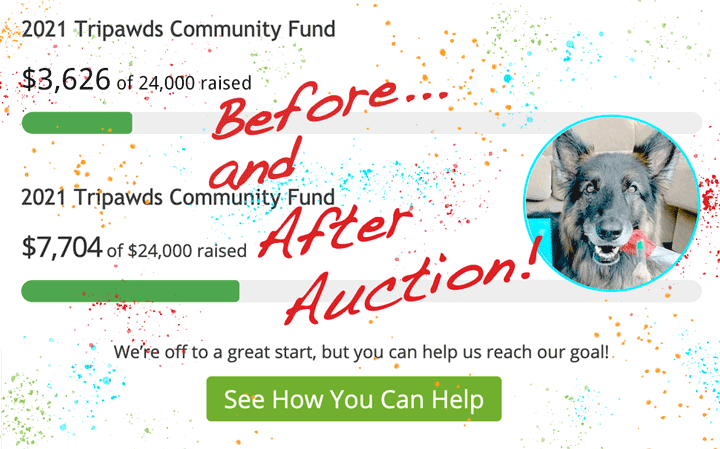 Dog Art Auction Results Exceed Expectations
We never thought the dog art auction results would account for nearly one fifth of our 2021 fundraising goal.
Thanks to the dog art auction results, we've more than doubled our current total donations to the Tripawds Foundation. We are also, however, now almost half way through the year. And, we are a far way off from the half-way point of our fundraising progress. Please consider donating to Tripawds if you haven't had a chance, so we can meet our goal!
Three paws up to everypawdy who participated. And many thanks to all our auction winners. Your paintings are on the way.
With such successful dog art auction results, we certainly hope to do this again next yeawr. Please leave a comment with any suggestions for how we might make this fun event even better next time around.